InLife wins 4th consecutive Domestic Life Insurer Award from Insurance Asia Awards
September 18, 2020
InLife wins 4th consecutive Domestic Life Insurer Award from Insurance Asia Awards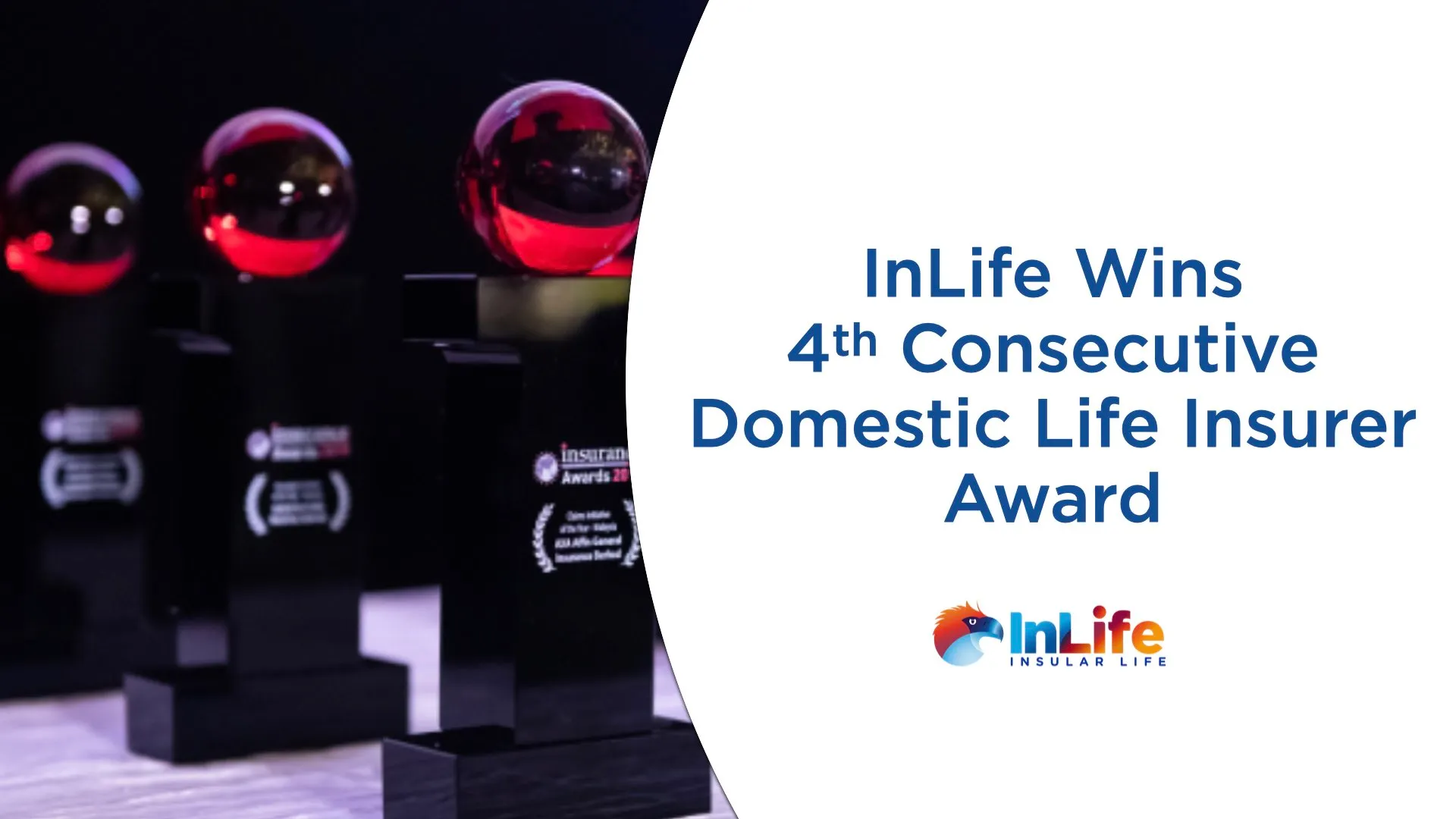 For the fourth consecutive year, Insular Life (InLife) won the "Domestic Life Insurer – Philippines" Award given by the Insurance Asia Awards.
Insurance Asia Awards presented the Award to InLife via its first digital awards presentation. IAA cited InLife – along with 75 other insurers across Asia – for its conscious effort to put solutions and deliver exceptional value to its stakeholders. IAA noted that InLife improved its financial performance, created a lifetime for good for its stakeholders by transforming its systems and processes digitally, and blazed the path towards women empowerment.
InLife Executive Chair Nina D. Aguas thanked Insurance Asia Awards for recognizing InLife's efforts to remain relevant in an increasingly competitive industry. "We are grateful for the recognition bestowed on InLife. This makes our resolve to continue serving our stakeholders excellently especially during these trying times."
InLife's seamless digital end-to-end onboarding system for its customers and distribution channels enables it to continue its operations and deliver services even during the imposition of a nationwide community quarantine due to the COVID-19 pandemic. This is because its rules-based automated underwriting system (AUS) completes insurance application digitally or online within 30 minutes. Each customer has a Customer Portal that houses important customer information that empowers him to perform various transactions related to his policies. Those seeking for answers to frequently-asked questions about money, wealth, insurance, and investments may watch videos via the Wealth University YouTube Channel (youtube.com/inlifewealthuniversity).
The InLife Sheroes Movement, meanwhile, launched in 2019, has made an impact on more than three hundred thousand Filipino women on its first year of implementation. "The initial success of InLife Sheroes is due to the combination of ground events and digital platforms, promoting the four focus areas of financial education, health and wellness, access to business and social networks, and women-specific solutions. We also commissioned a nationwide study on women to gain a deeper understanding of their attitudes, knowledge, awareness, and practices with regard to their finances and health. The results of this study served as a guide for reaching out to these Filipino women" said Aguas.
The Insurance Asia Awards is organized by biannual publication Insurance Asia, which is part of the Charlton Media Group that publishes Singapore Business Review, Hong Kong Business Asian, Insurance Asian Banking and Finance, Insurance Asia, Asian Power, and Health Care Asia.
Other News & Press Releases