July 29, 2019
InLife Wins 3rd Insurance Asia Awards' Domestic Life Insurer Of The Year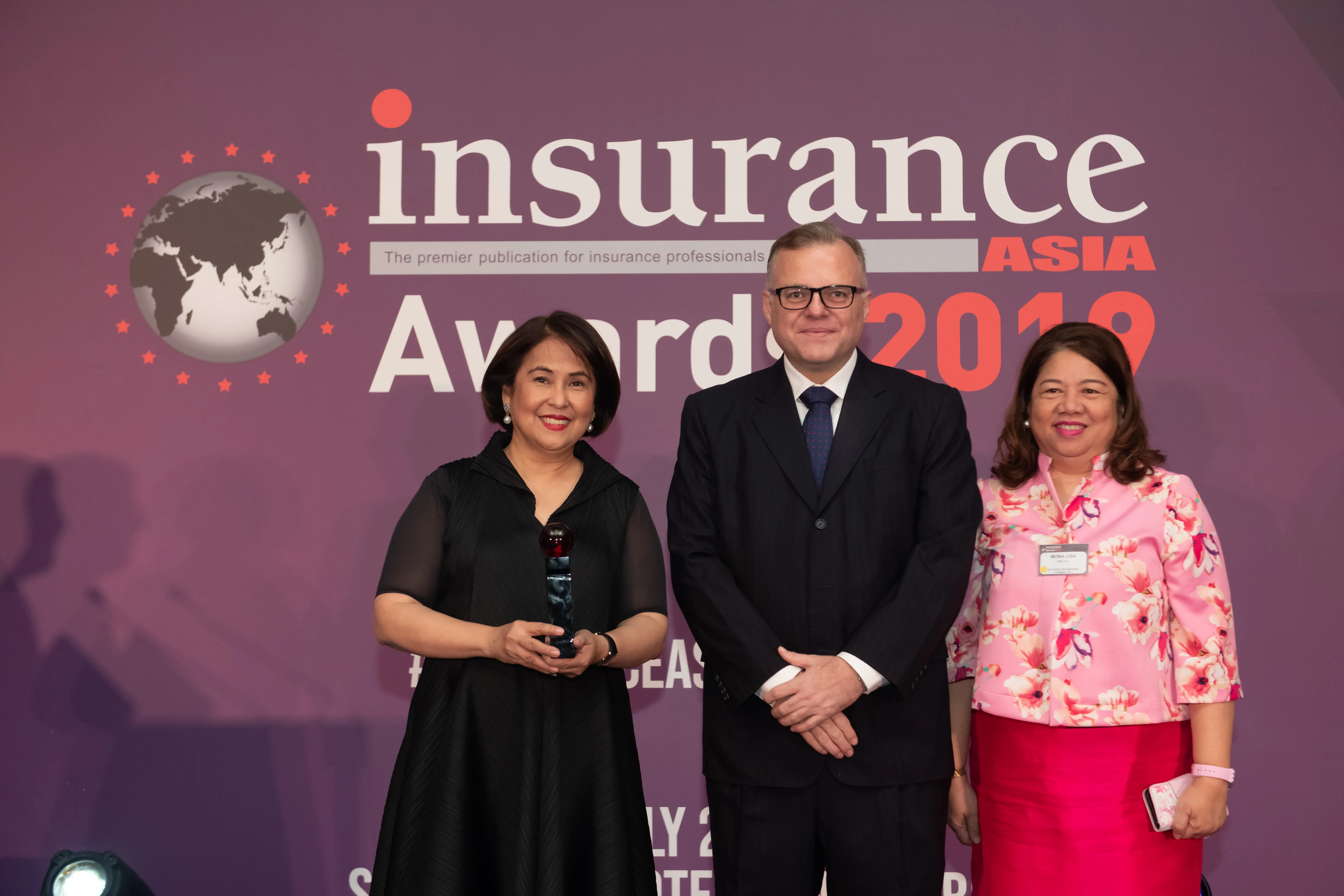 For the third consecutive year, Insular Life won the "Domestic Life Insurer of the Year – Philippines" given by the Insurance Asia Awards (IAA).
The IAA recognizes the best insurance companies in Asia whose practices, initiatives, and innovation created the most impact in the market where they operate in.
"We are truly honored by this recognition. Being named the best
Domestic Life Insurer in the Philippines
by the IAA confirms our business model as well as the tremendous effort we put in to create a lifetime for good for all our stakeholders," said InLife Executive Chairman Nina D. Aguas.
In accepting the award, Ms. Aguas noted that InLife stands on its mission to provide a full-range of high-value insurance products and investment solutions to Filipinos through its dual transformation strategy of revitalizing its operations today while developing a business model for the future.
In the last four years, InLife has been laying down the foundations for a digital end-to-end customer journey through its Automated Underwriting System (AUS). This system remains to be the only one in the Philippine market which enables it to underwrite standard policies in less than 30 minutes, all online.
"We have also expanded our reach beyond traditional selling channels. Because of this we have developed a Bancassurance partnership with Union Bank of the Philippines, which is growing exponentially. And for other products, we have tapped the online platform of
Lazada
where we are able to offer affordable insurance to the mass market," added Ms. Aguas.
Moreover, the company has also embarked on the country's first and only program targeting the Filipino women through
InLife Sheroes
.
"
InLife Sheroes
aims to provide risk-mitigating solutions and investment opportunities to Filipinas by educating them on financial management, and health and well-being; and providing networking access to business partners, and solutions to women-specific concerns," said InLife President and CEO Mona Lisa B. Dela Cruz.
"Like our automated underwriting,
InLife Sheroes
is the first and only one in the domestic market. I think these are just some of the things that truly make our Insular Life standout in Asia," added Dela Cruz.
Other News & Press Releases