July 11, 2019
InLife Scholars Graduate With High Honors, New Scholars To Start Their Academic Journey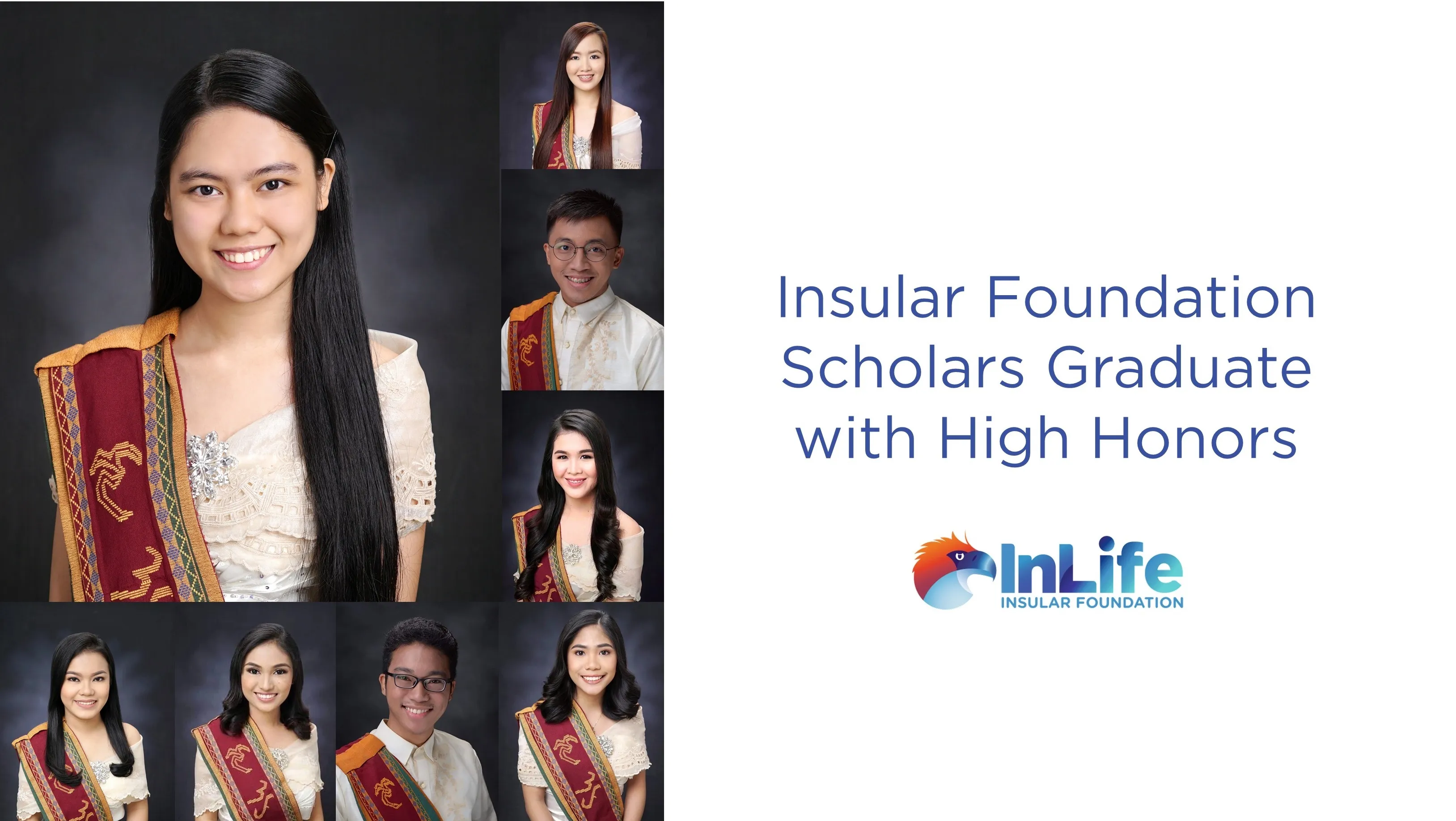 Eight (8) InLife Gold Eagle Scholars from the University of the Philippines Diliman graduated with flying colors. Leading the group of awardees was Jerielle V. Malonzo who graduated with the highest distinction of summa cum laude. She completed her Bachelor of Science in Mathematics degree with a weighted average grade of 1.134.

Jerielle expressed her appreciation to InLife, noting that the scholarship grant allowed her to focus on her studies. "My father does not have a stable source of income so my aunt would help us in our everyday expenses. But my school expenses had never been a problem because of my Gold Eagle Scholarship. The more-than-adequate allowance the scholarship provided, made me study at ease and even let me help in our family's expenses," she said.


Pointing out that her success belongs to everyone who helped her realize her dream to become a teacher, Jerielle also considered her success as an opportunity to give back and serve the country. Jerielle will soon be sharing her love for Mathematics to students in UP Diliman's Institute of Mathematics. "As an instructor, I hope to teach my students logic and critical thinking, and to inspire them of the powerful weapon they possess to be of service to our nation," she said.


Also for the school year 2018 to 2019, four InLife Gold Eagle Scholars received the distinction of magna cum laude while three others graduated cum laude as they completed their Bachelor of Science in Education degree. Alyssa Benedict D. Mauricio, Michael Sonne C. Pajanil, Vincent C. Villacorta, and Roslyn Vea D. Damasco graduated magna cum laude. Raven Kate T. De Leon, Gindie Faith C. Fontanilla, and Joy Florence M. Motin graduated cum laude.


Eleven (11) more InLife Gold Eagle Scholars completed their Education degrees: Suelen A. Cabat from Aurora State College of Technology; Irish Rochel B. Arevalo and Renante A. Leano from Benguet State University; Iris C. Ranara, Khim Verly P. Rosaupan, and Ria Chris B. Timario from Bohol Island State University; Stefanny M. Arbolonio, Melody S. Gregorio, and Leizel M. Monticod from Central Mindanao University; and Teodoro G. Cabatlao, and Janice D. Rom from Davao Oriental State College of Science and Technology.


This coming school year, more InLife Gold Eagle Scholars will start their academic journey to become teachers in the future. Sixteen freshmen-scholars will take up BS Education, BS Mathematics and BS Statistics in UP Diliman. Fifteen freshmen-scholars will pursue BS Education in other partner state universities and colleges (SUCs). They will join the group of 32 scholars studying in UP Diliman and 30 scholars in other SUCs.
The Foundation, through the Company Scholarship for Employee Dependents (CSED), also provides scholarship grants to dependents of InLife employees. This academic year, five freshmen will join the group of ten CSED recipients.
In an orientation program for the scholars, InLife Foundation Program Manager Teresita T. Melad explained the scholarship grant which includes book allowance, monthly stipend, and miscellaneous fees. She also discussed the scholarship requirements, including the two-year commitment to teach in any school in the Philippines after graduation.


Ms. Melad encouraged the scholars to diligently complete their studies so they can serve as mentors to young Filipinos in the future.
Other News & Press Releases