InLife puts the spotlight on empowered women in business, advocacy and finance
April 05, 2022
InLife puts the spotlight on empowered women in business, advocacy, and finance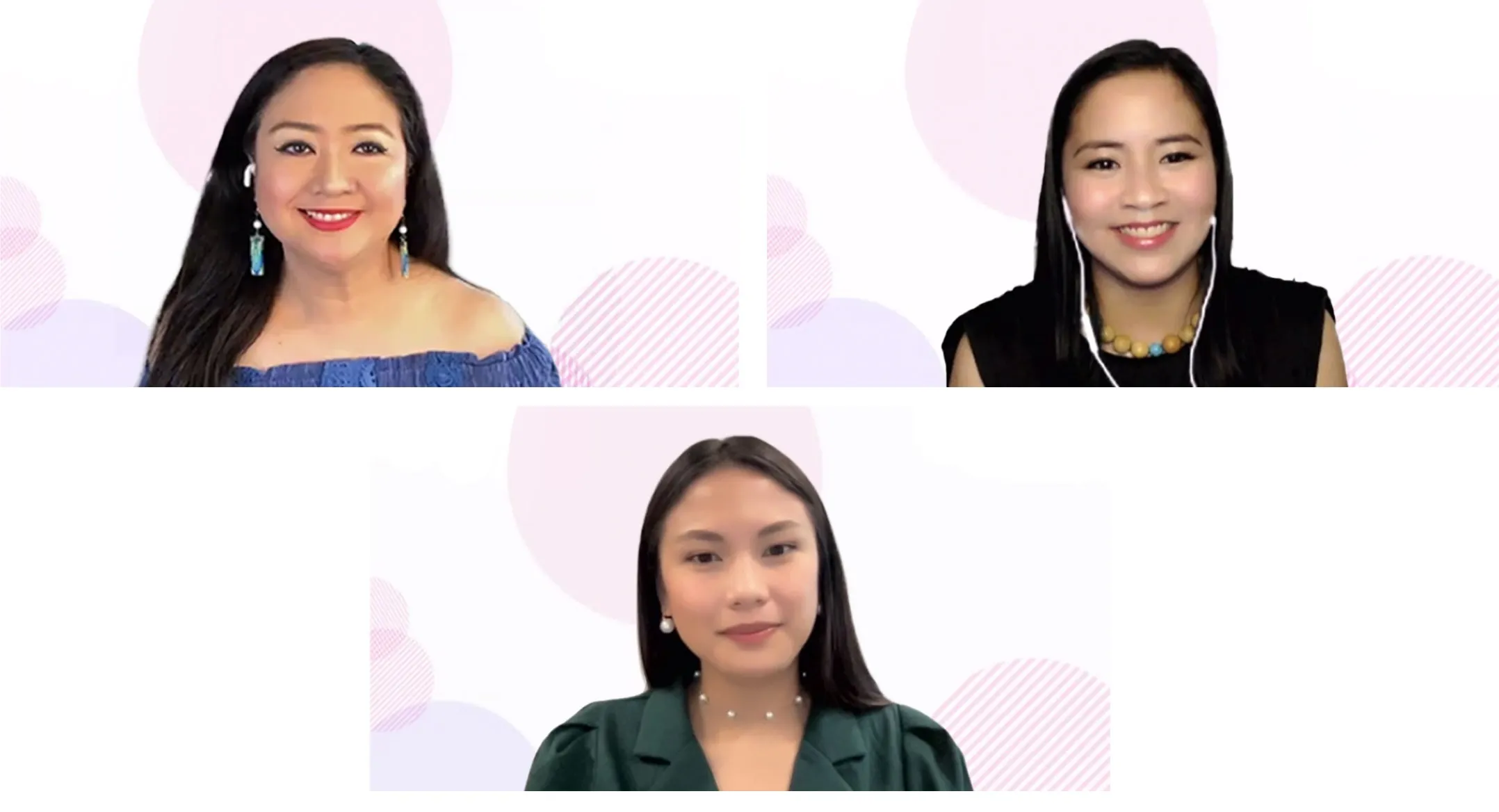 Insular Life (InLife) celebrated the Women's Month and the third anniversary of its women empowerment movement InLife Sheroes through online events that highlighted the stories of empowered women.
During the recent InLife Winners Circle Business Opportunity Forum entitled "She Believed," InLife put the spotlight on the inspiring stories of TV host, author and mompreneur Christine "Tintin" Bersola-Babao; TV presenter, writer, and podcast creator Lia Cruz; and InLife financial advisor Maffy Villamor.
Empowered in business
Tintin shared that after organizing celebrity and charity bazaars for ten years, she put up the Styled Pop Up Store at the Shangri-La Mall in Mandaluyong City. The concept store features women designers and sells luxury items such as jewelry, clothes, and shoes. 
"I established a pop-up store which survived during the pandemic. But our pop-up store is not just about luxury goods. I also use the space to sell upcycled cans and bottles which can be used as desk organizers. These are made by women and families from Tumana, Marikina who were victims of fire, and floods due to Typhoon Ulysses during the height of the pandemic," Tintin said.
"Being a mompreneur, I can also have corporate social responsibility efforts by earning to be a channel of blessings to others and by using the business to change lives in whatever way we can," she said. 
Empowered in advocacy 
Lia, the co-creator and host of the podcast "What Glass Ceiling?", talked about her passion for telling women stories to share wisdom from the real-life experiences of others.    
She explained that "What Glass Ceiling?" is a women-led, women-run, and women-supported podcast that features successful, incredible, and inspiring women who have broken barriers in various aspects of their lives – from their homes, families and relationships, to their careers, businesses, passions and causes. 
"We wanted to learn how inspiring women dealt with struggles, accepted failures, heal from trauma, and break societal expectations. We believe that in telling these stories, we learn more about ourselves while discovering the threads that bind us together. We can get many lessons from the experiences of others," Lia said.
Empowered in financial planning  
A clinical laboratory scientist by profession, Maffy noted that Filipinos who go to hospitals worry more about the cost of various medical treatments than the actual procedures. 
"We try to be prepared for anything, but we cannot really say that we can handle unexpected events. And while we know that our medical professionals will give us the best treatments, who would help us with the funds to pay for these?" Maffy said.
"As a financial advisor, I advocate for life and health insurance for Filipinos. In helping others plan for the inevitable by being financially prepared, there will be fewer families worrying about what tomorrow could bring," she added.
Maffy also shared that her profession as a financial advisor carries a service value and a sense of fulfillment in helping others achieve their financial goals. She added that the career yields the reward of unlimited income and personal growth. 
InLife hopes to share this rewarding and service-oriented profession as a financial advisor to more Filipinos. To become financial advisors, simply attend InLife's monthly online Winners Circle Business Opportunity Forum; take the licensure exam and get licensed; and complete the basic training program. Visit https://www.insularlife.com.ph/become-a-financial-advisor for more details.
A Nation of Sheroes
Aside from "She Believed," online forum, InLife Sheroes celebrated its third anniversary with an online program that aimed to build a nation of masterpieces. During the program, InLife Executive Chairperson Nina D. Aguas, Pilipinas Shell President and CEO Lorelie Quiambao Osial, and Maginhawa Community Pantry founder and 2021 Asia CEO InLife Young Shero of the Year Awardee Ana Patricia Non talked about gender equality and leadership.
InLife Sheroes also expanded its advocacy of helping people through its Nation of Sheroes program to encourage more women to participate in creating and multiplying random acts of kindness, no matter how big or small, and make life a little better for those who need help.
Recently, InLife employees showed their own SHEROISM by taking part in various donation efforts. In Baguio, InLife volunteers packed and transported vegetables that they donated to the Maginhawa community pantry. In Muntinlupa City, InLife employees packed and delivered hygiene kits and art kits to the children of Elsie Gaches Village. In Davao, InLife volunteers brought food items and hygiene kits to House of Hope, which provides temporary lodgings to pediatric cancer patients awaiting treatment at the Southern Philippines Medical Center.
Other News & Press Releases