InLife Pay makes paying premiums, policy loans convenient
March 18, 2022
InLife Pay makes paying premiums, policy loans convenient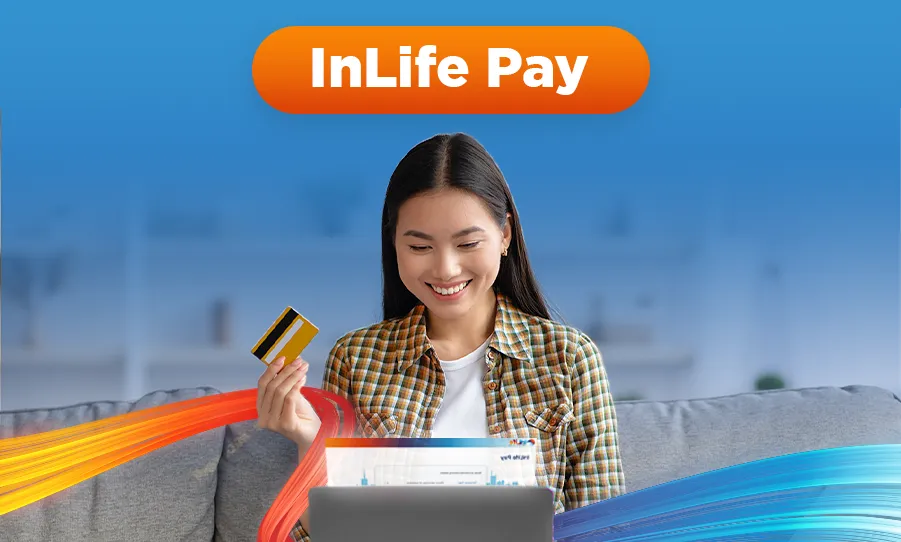 With more Filipinos demanding better, faster and more hassle-free services, InLife recently launched InLife Pay, its new payment channel on its website, www.insularlife.com.ph. 
InLife Pay allows policyholders and their representatives to conveniently pay their renewal or subsequent premiums and policy loans without the need to log in to their customer portal or visit any InLife office for face-to-face transactions.  Soon the facility will also cater to payment of top-ups on existing Variable Unit-Linked (VUL) policies and initial premiums for new applications. 
"This pandemic has changed the playing field for companies such as ours. Our customers demand better services without compromising their health and security. With InLife Pay, which is the first in the industry, our customers and even their representatives will be able to pay their premiums and more at their most convenient time and place. There is no need to wait for their billing notices or visit our offices nationwide," said InLife First Vice President and Insurance Operations Head Diane Tagra.
Tagra added that since InLife Pay is connected to Cybersource and DragonPay, policyholders and their representatives may now pay using their credit card, through online banking, or by generating a reference payment code for over-the-counter payment at the nearest bank or non-bank channels. 
InLife Pay may be accessed via https://pay.insularlife.com.ph/InLifePay/. 
Other News & Press Releases