InLife Net Income soars 168 percent, Revenues up 43 percent
May 25, 2022
InLife Net Income soars 168 percent, Revenues up 43 percent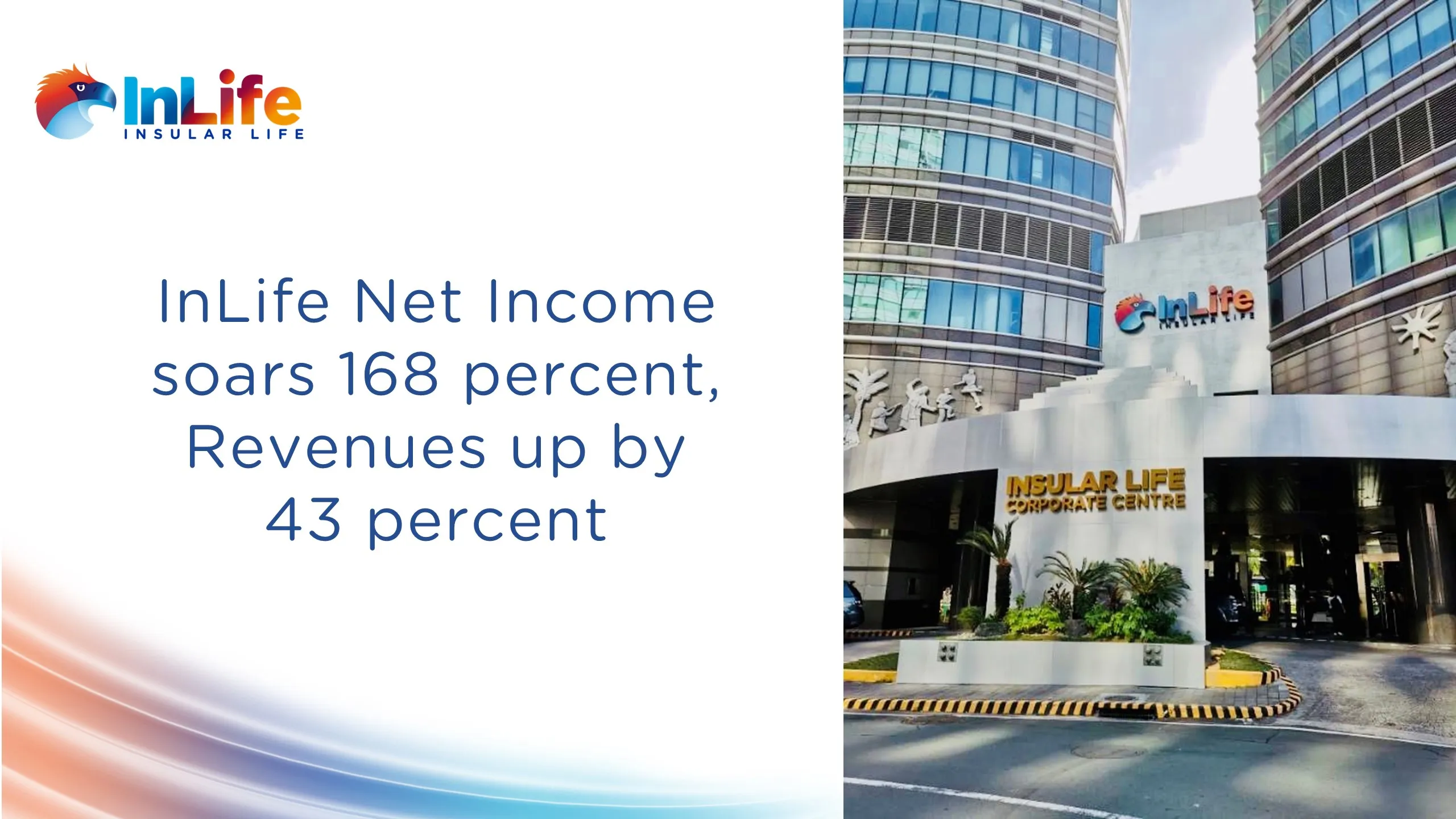 Insular Life (InLife), the country's largest Filipino-owned life insurer, more than doubled its net income in 2021 at the back of strong operational results, the Company disclosed during its Annual Members' Meeting held online recently.  
InLife's net income of ₱4.7 billion is 168% higher than the ₱1.8 billion it achieved in 2020 while its total revenues of ₱23.1 billion is up by 43% from ₱16.2 billion in 2020.  
"We are grateful that our operations had a healthy rebound from the slowdown we experienced in 2020 due to the massive lockdowns at the height of the COVID-19 pandemic. Our operational results last year reflected our concerted effort to serve better our policyholders," said InLife Executive Chairperson Nina D. Aguas.  
Aguas noted that several factors can be attributed to this successful year, including the easing up of the pandemic restrictions, the digital adaptation of financial advisers, and the various technology innovations implemented by the Company, and several key personnel hiring and movements. 
"At the backend of our operations are a very robust digital systems that helped us navigate through the pandemic. These efforts were initiated as early as 2016 and fortunately, the acceleration of our digital efforts was coming to bear in 2021. We did well in 2021 in terms of financial performance because our agents were able to regain their confidence and overcome their fear," Aguas said. 
The Company's strong financial results helped it maintain its high industry rank as among the top 5 life insurer, the only Filipino-owned company to do so. 
In a report released by the Insurance Commission recently, InLife's net income of ₱4.7B is 3rd best, and its net worth of ₱47.8B is 2nd overall, while its assets of ₱154B, is 4th among 31 life insurers.  
"We will continue to improve our operations to help us deliver results that are backed by a clear path to reach our ambition to provide our policyholders a lifetime for good so that they can enjoy a longer, healthier, and happier lives," said Aguas.
IHC breaks record 
HMO subsidiary Insular Health Care (IHC) breached the Php1-billion mark in membership fee revenue for 2021, 35% more than the previous year's, and significantly higher than the HMO Industry's revenue growth of 1.9% for the same period. 
"We are happy to report that the strong showing of IHC continued through 2021, riding the momentum of its own great performance in 2020," said Aguas.
Other News & Press Releases