InLife leads in promoting a healthy and safe workplace
November 15, 2021
InLife leads in promoting a healthy and safe workplace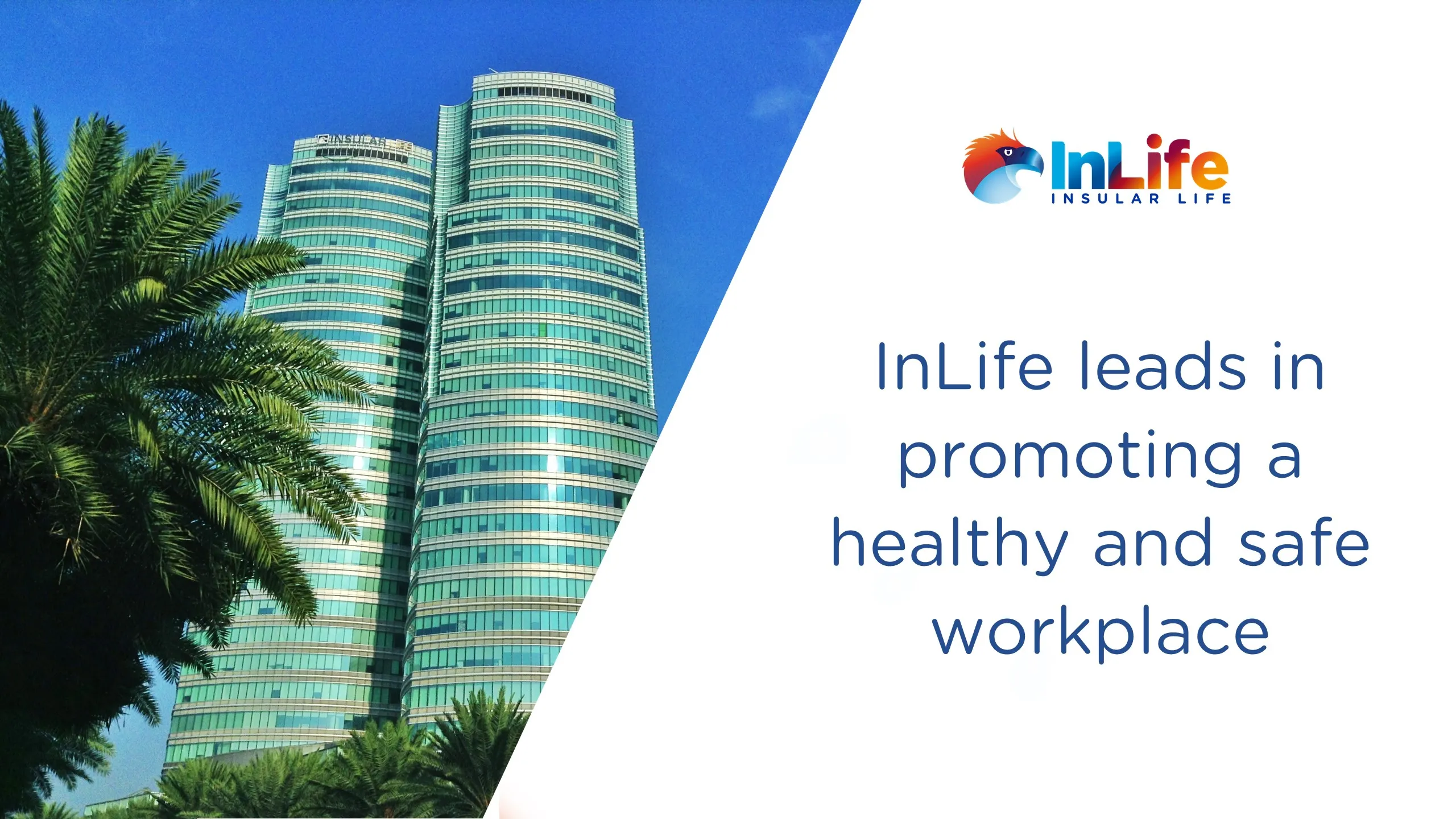 Insular Life (InLife), the country's largest Filipino life insurance company, is in the forefront of promoting health and safety in the workplace. 
To protect its employees as well as its policyholders and visitors, InLife offices nationwide strictly adhere to public health protocols and safety standards. These include frequent cleaning and disinfection of facilities; daily health checklist, temperature scanning, wearing of face masks and face shields; and physical distancing for on-site employees and visitors.
Through InLife's strong digital infrastructure, around 70 percent of employees continue to work from home. And to date, 97 percent of employees have been fully vaccinated or have taken their first dose of COVID-19 vaccines either through the local government units' (LGUs) or the company's vaccination program.
"InLife actively takes part in the government's drive for national healing. We are thankful to our LGUs for their vaccination program for workers. We also continue to do our share to ensure a safe environment for our employees as well as for our policyholders who visit our offices," InLife Executive Chairperson Nina D. Aguas said.
InLife has purchased COVID-19 vaccines for its employees and household members, under the tripartite agreement between the national government, vaccine manufacturers and the private sector. 
Ms. Aguas said company-purchased vaccines were also provided to Insular Health Care, InLife financial advisors and service providers. She added that InLife plans to donate vaccines to the local government. 
Other News & Press Releases