August 13, 2019
InLife Landmark Study On Women Gives Insights On Finances And Health Issues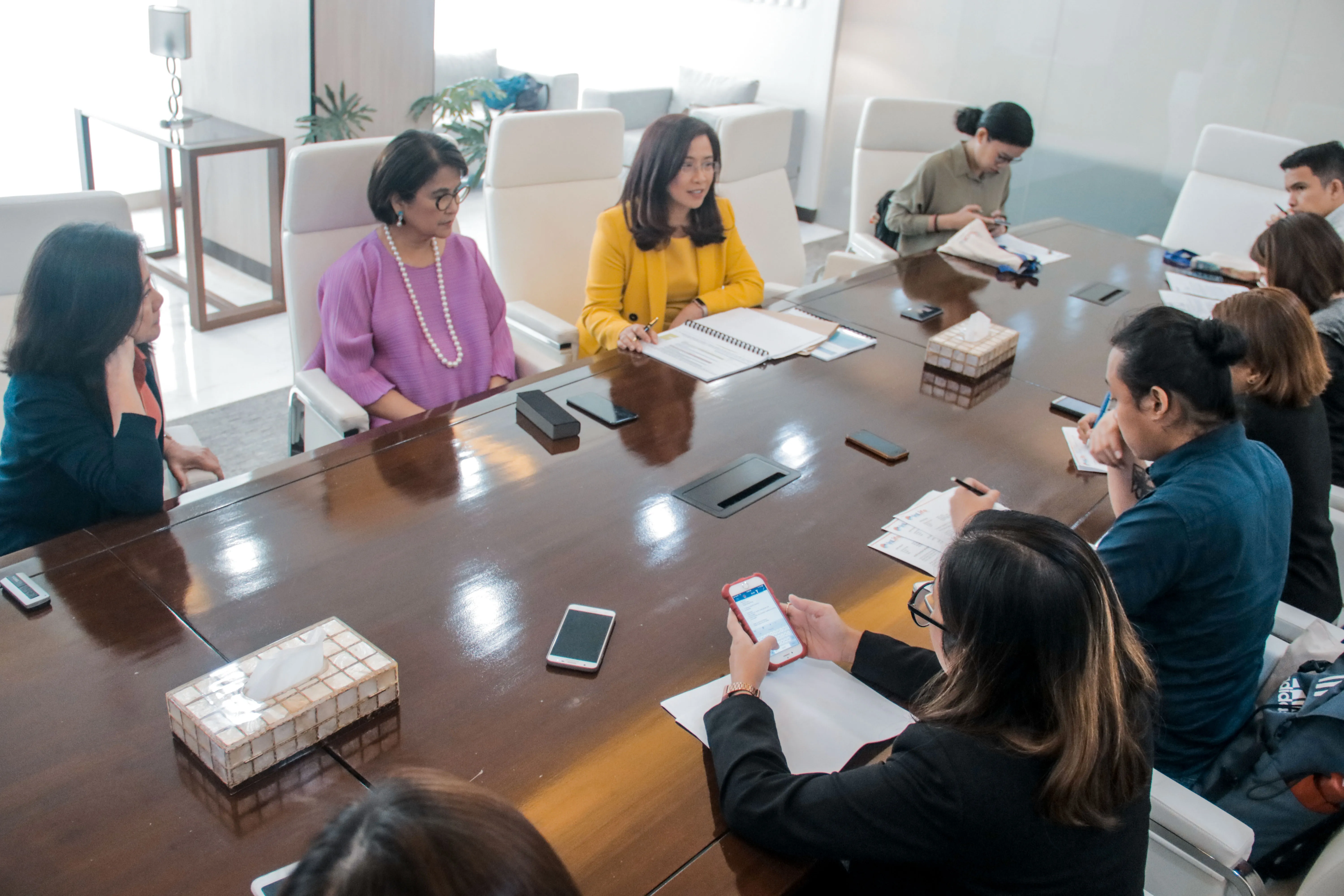 Filipinas are careful spenders and think first of their families. However, only 1 out of 5 surveyed, save for their and their family's future needs.
This was among the results gathered from Insular Life's (InLife) InLife Sheroes Landmark Study on Women, which involved two phases: A qualitative study that consisted of interviews done on pairs of women from different socio-economic classes, and a quantitative study which surveyed women from various regions around the country.
"Of those surveyed, 34% are single while 44% are married women. The rest are either widowed, separated, or are in a domestic partnership. Broken down further, 49% are married with children, while 30% are single mothers. The results of the study indicated that 6 in 10 Filipinas manage their own money or are entrusted with their household's budget. Most of these are spent on current needs such as food and beverage, household bills and utilities, personal care products, and other items related to children's schooling. However, only 21% are able to include savings in their budget and of those who save, they are able to allocate 3% of their budget to savings. More alarming is that while life insurance awareness is 30%, ownership is at a very low 4%. These are not enough to cover future emergencies, especially in the event that the family's breadwinner, which could be the woman herself, or the husband, meets an unfortunate incident."said InLife Executive Vice President and Insular Health Care President Noemi G. Azura in a press briefing during the presentation of the study results at the Filipi-now: Realities, Challenges, and Solutions for the Filipino Women of Today held at the Insular Life Building in Makati City.
The Study, undertaken by Philippine Survey and Research Center (PSRC) and which was conducted as part of the InLife Sheroes Movement launched in March, was commissioned in order to have a deeper understanding of the Filipinas: their attitudes, knowledge, awareness, and practices with regard to finances and health.
Results of the Study indicate that Filipi-nows practice healthy living by controlling their intake of food, keeping a healthy diet, getting enough sleep, rest, and avoiding vices, and keeping themselves hydrated at all times. Some take vitamins and engage in physical activities and sports. However, only 23% avail of health and wellness services, while only 12% do regular consultations with doctors. When asked for their definition of health, their answer is very basic. Health for them is merely the absence of sickness, and that as long as one feels strong, and is not physically sick, one is healthy. As a result, eight in ten Filipinas believe they are healthy because they have access to healthy living, and that their families motivate them to be healthy.
"In our culture, Filipino women take on the default role of taking care of the sick family member. They are expected to care for and nurture the sick, and this holds true, whether the women work full time, or stay at home to take care of the family. But when asked about future concerns on health, these women said they are more concerned with cardiovascular diseases, followed by diabetes and cancer," Azura said.
The Philippine Statistics Authority cites the five top causes of mortality among Filipi-nows as cancer, cardiovascular diseases, pneumonia, cerebrovascular diseases, and diabetes.
Azura added, "It is important for us to know the Filipi-nows' views on health because InLife Sheroes is about economic empowerment and that women's issues on health and well-being can become barriers to their full economic participation."
Azura said that the study on women has given InLife an opportunity to plan the next set of actions through the four focus areas of Sheroes: Financial Education, Health and Wellness, Connection to Business and Social Networks, and Women-Specific Solutions.
"In Financial Education, we are intensifying our efforts by developing our own financial education course for women, which is co-branded with the Philippine Business Coalition on Women Empowerment or PBCWE. This will consider the Filipina's needs and priorities at every life stage. We have also partnered with PLDT and Smart's Gabay Guro Foundation to deliver the financial education module to about 20,000 teachers who are part of their Foundation," Azura said.
On Health and Wellness Education, InLife Sheroes engaged the services of Dr. Cheryll Sibayan, an OB Gynecologist and specialist on women's health who designed a holistic approach to women's health. It has also forged partnerships with organizations that have the same advocacies such as Google's Digiskarteng Pinay, where InLife Sheroes is now a content provider for their YouTube channel, and the Mu Sigma Phi Sorority of the UP College of Medicine.
Azura added, "The third focus area is on connecting women to social and business networks. To this end, we want to help our women entrepreneurs grow their businesses by connecting them to providers of SME loans through our partnership with UnionBank of the Philippines. Lastly, we are creating customized solutions for women as a result of this study, through two products we launched: the She Cares and the Entrepinay. We are confident that InLife can make a difference in the lives of Filipina women by providing solutions to their various concerns."
Insurance for women is something that we must give importance to. InLife offers
health insurance coverage
for women like SheCares. Learn more about it.
Other News & Press Releases