February 26, 2019
InLife Health Care's Refreshed Website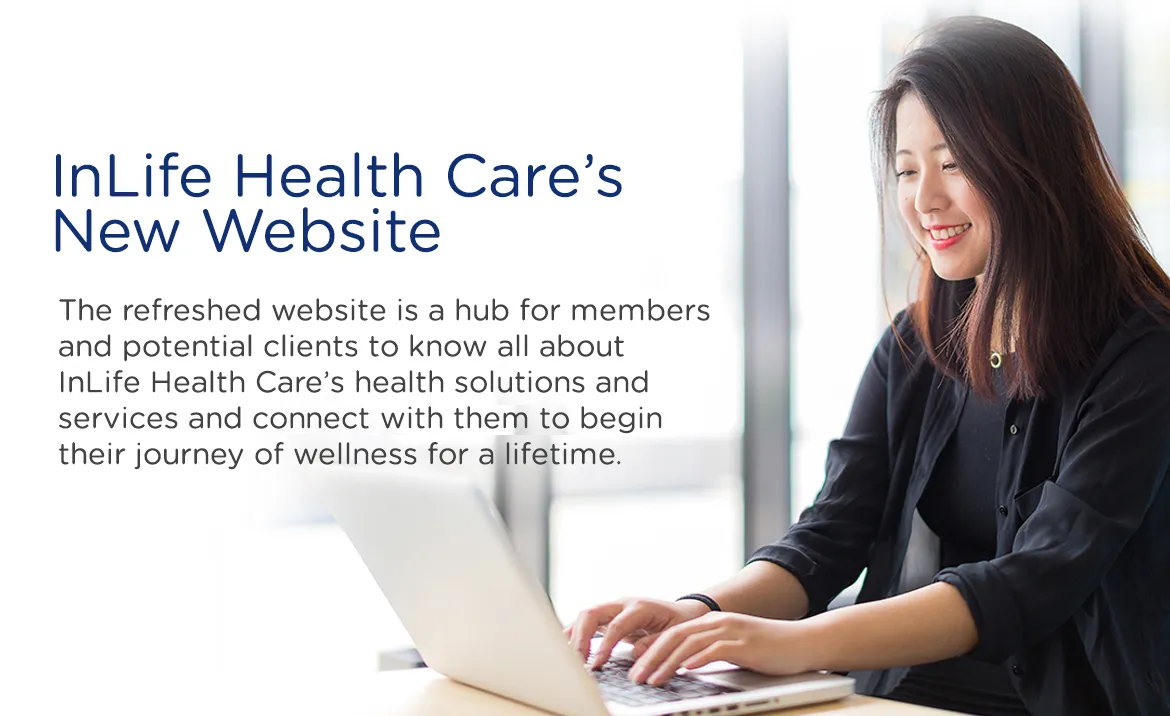 The Insular Life Assurance Company Ltd. is proud to have Insular Health Care, Inc. (InLife Health Care) , its fully-owned subsidiary, under its wing. InLife Health Care is a Health Maintenance Organization (HMO) that provides only the best managed-care program, facilities and services to its members and has one of the industry's most comprehensive health care programs in the market today.
In line with the refreshed branding, InLife Health Care has also launched its new and enhanced website https://www.insularhealthcare.com.ph/. With its improved features, the new website promises ease and convenience for its members and potential clients.
The latest addition to the website is the InLife Health Care shop. Everyone can now have access to quality and affordable health care through the newly launched health care vouchers. This line provides coverage for emergency cases or consultation services for a reasonable price.
The upgraded provider search is sleek and easy to use. You can do a filtered search of their accredited hospitals and doctors according to location or specialization to better select the provider that you need.
In its effort to promote its members to lead healthier and more holistic lifestyles, InLife Health Care now has articles dedicated to educating its members about health, wellness and disease prevention with the help of their various experts and resources.
Find out more about the health care solutions available for you and your business on their detailed product pages. From individual, corporate and small businesses, InLife Health Care has solutions curated and designed to fit your way of living.
As it dedicates itself to being the health partner of Filipinos, InLife Health Care is constantly innovating new ways to improve their systems and networks in order to help more Filipinos achieve wellness for a lifetime.
Insular Health Care has the flexibility of tailor fitting its products and services to meet the specific needs of its members. It is affiliated with 2,169 accredited hospitals, medical clinics, dental clinics and reference laboratories nationwide. It maintains 34,792 medical specialists in its roster, and has a clinic in its Makati Head Office. It maintains four provincial offices nationwide (Cebu, Bacolod, Davao and Pampanga) and operates a 24/7 call center to better serve its ever-growing clientele. The Company remains an active member of the Association of Health Maintenance Organizations of the Philippines, Inc. (AHMOPI), the recognized trade association of HMOs in the Philippines.
Contact Details
Insular Health Care Building
167 Dela Rosa corner Legazpi Sts.,
Legazpi Village, Makati City,
1229 Metro Manila, Philippines
Trunk Line.: 813-0131; (632) 813-7855
Call Center: 817-7857
Toll Free Line: 1800-10-8177857
Email: support@insularhealthcare.com.ph
Other News & Press Releases