InLife furthers women empowerment campaign through partnership with GCash
November 08, 2021
InLife furthers women empowerment campaign through partnership with GCash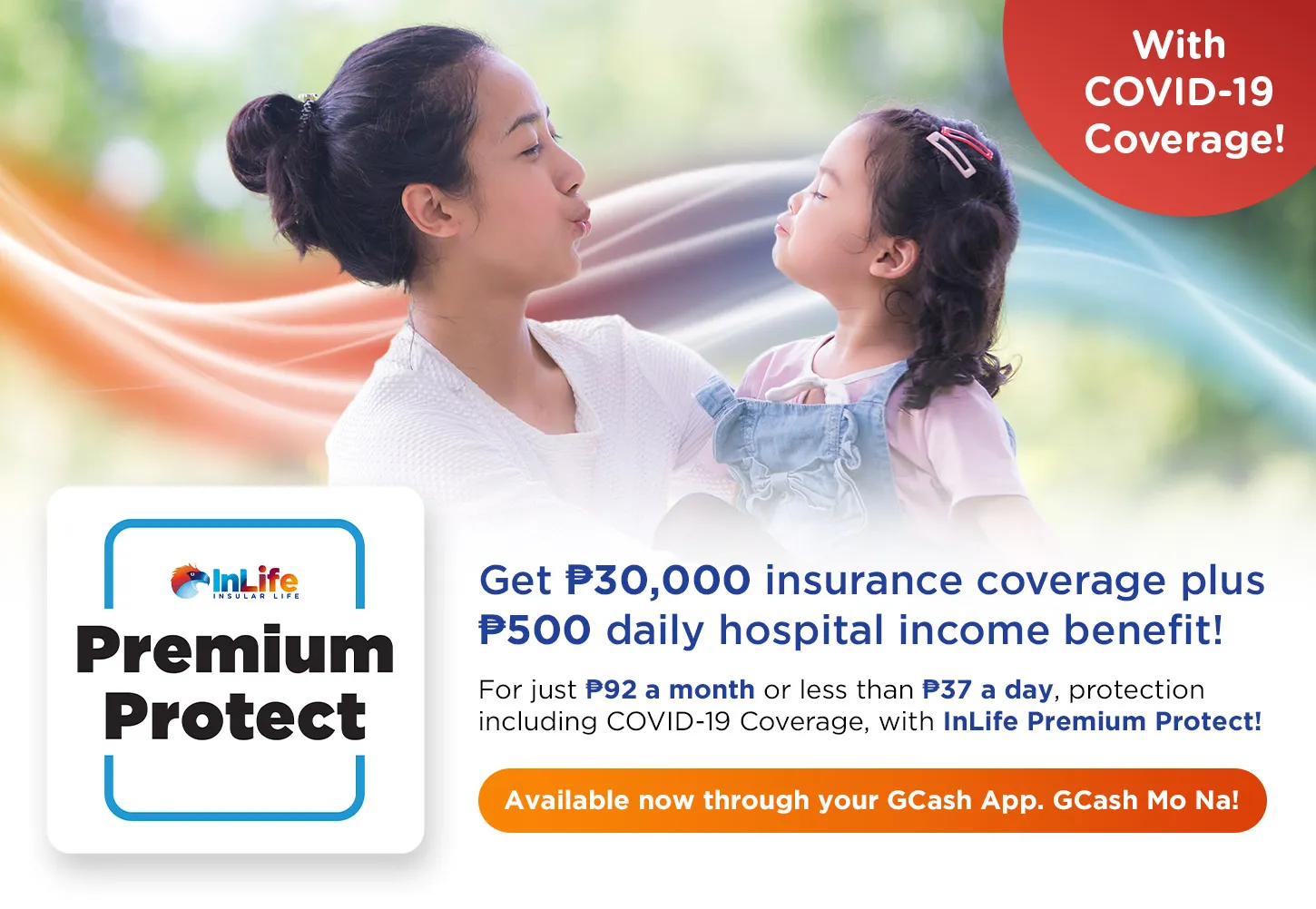 A woman wears many hats and has varied concerns, from the professional to the personal. While she cares for others, she also takes time to care for herself. 
Insular Life (InLife), the largest Filipino life insurer, has always recognized women's varied roles and knows that they need a strong and reliable company to lean on when it comes to securing their health and financial future.

Championing Women
This is one of the reasons why the leading life insurer launched InLife Sheroes back in 2019. InLife recognized women as pillars of strength and vowed to empower them through its products and services. It hosts lectures and forums that tackle women's financial health and other concerns.
Most recently, it hosted the InLife Sheroes #InAko event via Facebook, where it gathered actress and women empowerment advocate Iza Calzado, mompreneur and blogger Shari Poquiz, health advocate Dr. Gia Sison, and actress and songwriter Abby Asistio to share their experiences and insights on becoming financially secure and independent.
It is with the aim of helping women that InLife initiates partnerships with like-minded organizations. Most recently, it partnered with GCash, the undisputed #1 financial app in the country, to make it more convenient and secure for women to pay for their insurance premiums during this time when health and safety concerns are paramount.
Accessible Insurance 
As primary caretakers of the home, women have a lot on their plate. Providing them with a fuss-free payment when it comes to what matters to their health and finances would somehow help lessen their stress. 
"The pandemic has taken a toll on a lot of people. It has become especially challenging for women as they must think of their physical, mental, and financial health ever more during these challenging times. Through our partnership with GCash, we hope to ease some of their worries as they would have access to affordable insurance plans and, at the same time, forward payments safely and conveniently," said Noemi Azura, InLife Sr. Executive Vice President, Digital Insurance Head, and Insular Health Care President and CEO. 
The InLife products that are available through GCash include term life insurance and accident insurance plans that do not need medical exams to purchase. These plans included hospital income, surgical, and disability benefits which are very helpful in times of medical emergencies. 
Through these products the whole family can be covered because children as young as two weeks old (15 days) and the elderly (up to 64 years old), can be covered with the appropriate plan. 
Products on GCash
The products available in GCash are term insurance plans categorized into two offerings: Accident products also called the Shield Plans, and the income replacement products in two variants, called the Protect and Premium Protect Plans. 
Shield Plans or the accidental death and disability (AD&D) plans are the most affordable. This plan starts at P99 for a one-year personal AD&D coverage worth P50,000. A variant, called the Junior Shield covers both the parent and the child for only P195 with P50,000 coverage for the insured and P12,500 for the dependent child. There are also variants that cover your spouse or your parents. 
Apart from the accidental death and disability benefits, the Shield Plans also provide accidental medical and surgical reimbursement benefits. 
Protect Plans on the other hand offer 3-in1 protection that includes a term life insurance plan with accidental death and disability benefit, and accidental hospital income benefit. These plans are perfect buffer for mothers or breadwinners who need to protect their income, while being in the hospital. The most affordable protect plan starts at P250 for a one-year coverage. 
On the other hand, Premium Protect Plans offer higher life insurance coverage plus daily hospital income benefits for confinements due to accidents or sickness, including COVID-19, which is very useful during these times. 
Peace of mind

For the Filipino woman, who's been the primary caregiver in the home, these affordable and accessible products offer more peace of mind so that she can do other things than to worry about her immediate or extended family. 
"Our sheroes are doing a lot for the home, the community, and the country.  In recognizing all their hard work, it is also essential that we help them be their best. This is why the InLife Sheroes Movement is here, and we hope to create more partnerships with organizations such as GCash that share our mission of empowering more women across the country," Ms. Azura said.
Other News & Press Releases