InLife Forum Conveys Business Opportunities During The Pandemic
October 15, 2020
InLife Forum Conveys Business Opportunities During The Pandemic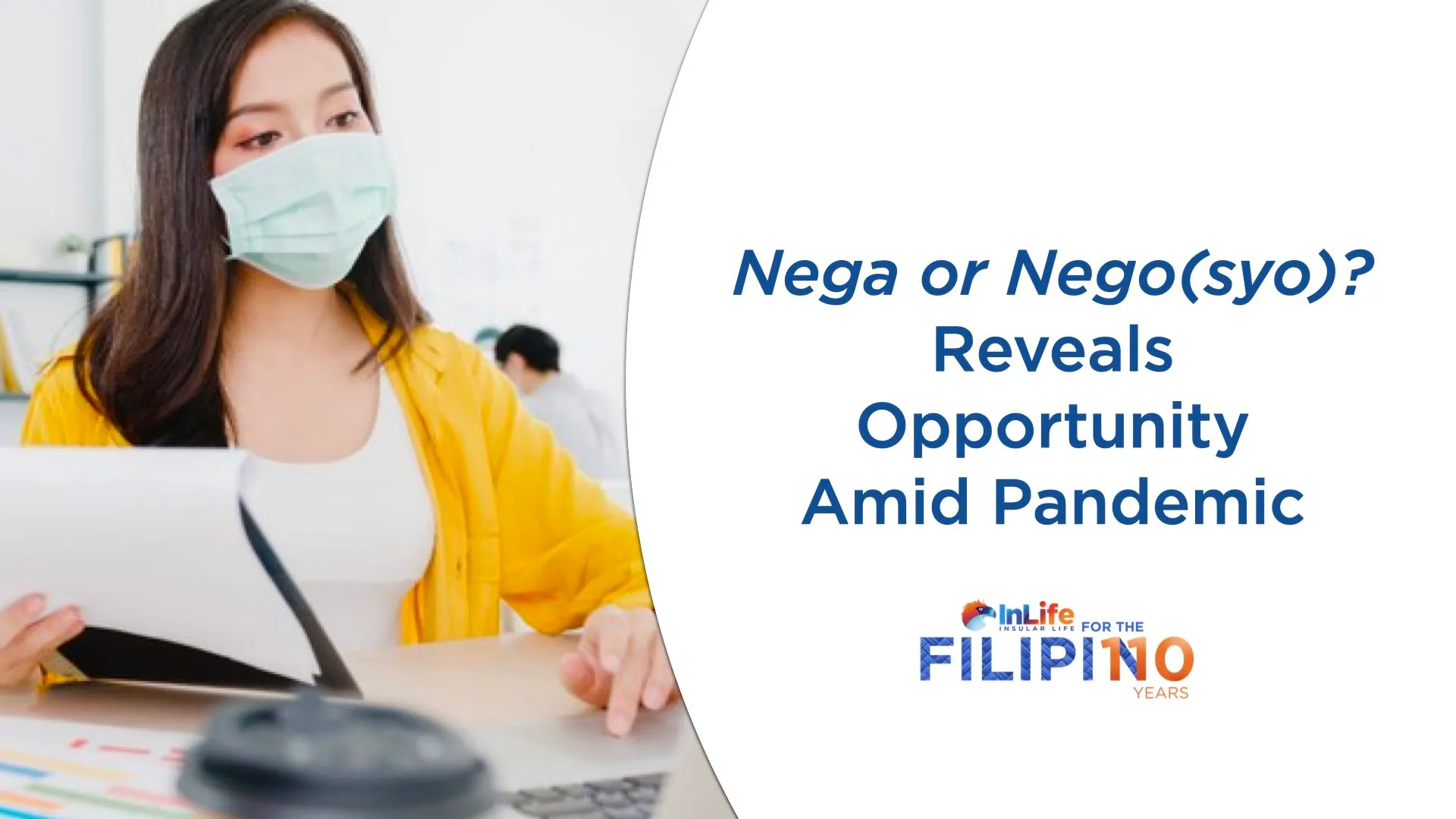 Now is the best time to turn a business opportunity into a new venture.
This was one the insights during the InLife 110th Anniversary online forum entitled "Nega or Nego(syo)? building your business during and after the pandemic."
The forum brought together as guest speakers: Sherill Quintana, President of the Philippine Franchise Association and Founding President of Oryspa Spa Solutions; Martin Fausto, Managing Director and Founder of brand consultancy firm Brand'eM; and Julmer Noro, Training and Development Manager of Agila Financial General Agency.
Quintana explained that as a business tool to get into entrepreneurship, franchising banks on a successful business model or system to grow or duplicate a business.
"Now is always the best time to start being an entrepreneur, whether it's franchising or not. Entrepreneurship will not only help your family but our country as well so we can push the economy upwards. Being an entrepreneur is an opportunity to employ people,"she said.
Quintana advised first-time franchisees to conduct due diligence, observe what the market needs, consider startups with potentials for success, and attend business seminars. "It's not just about the money that you start a business or invest in a franchise. You have to believe in the brand, and have a meeting of minds with the franchise owner. The franchisees are the ones who will operate the business on a day to day basis,"she said.
Fausto pointed out the importance of knowing the customers and investing in employees. "To be crisis-proof, invest in your people. They are the most important asset of any business,"he said.
Fausto added that saving six to eight months' worth of operating expenses in the bank will also help businesses survive a crisis.
Noro, for his part, shared the value of finding a purpose in getting into any business or profession. He noted that as an InLife financial advisor, he is able to help others plan their finances and prepare for their future.
Noro said the current crisis showed the importance of financial planning. "I help my clients make a system in their cash flow. The goal is to build a solid financial foundation. After financial planning, based on data from the client, then I recommend the products or services from InLife that could answer their needs, from retirement, protection, education, and other future needs,"he said.
The forum "Nega or Nego(syo)?"is part of InLife's 110th Anniversary online forum series to impart knowledge on various relevant topics, and to help Filipinos make informed decisions. With the theme "For the Filipino,"InLife's 110th Anniversary highlights the company's stability and heritage as a 100% Filipino company with the mission to bring "A Lifetime for Good"for the Filipinos.
Other News & Press Releases