August 30, 2019
InLife Financial Advisor to Speak at MDRT Global Conference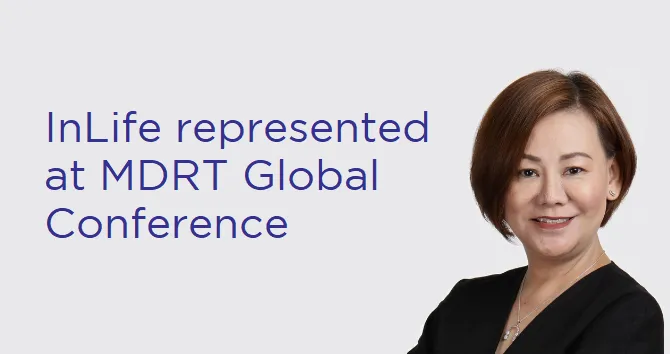 Insular Life (InLife) financial advisor Cristine Tan is set to speak at the 2019 Million Dollar Round Table (MDRT) Global Conference to be held in Sydney, Australia on September 1-4, 2019.
Tan is among the financial professionals from around the world picked by MDRT to speak in the conference after a meticulous selection process. She will give separate talks titled "The HeART of Selling" in the MDRT Main Platform, and "Unmasking Through Fact and Feeling Finding" in a breakout session. Tan will share her personal experience on how to effectively and efficiently get across to clients and eventually win a sale.
She said, "My sales principle is that in every encounter I make, I need to win it. Primarily because, number one, I am taking my client's time and I'm also giving my time. If it's not worth both our time, then it will be a waste. Number two, I feel that I have a lot to offer and this confidence is anchored on the fact that I take responsibility for the lives of my clients and their families."
Tan serves as the soliciting official of Synergia Insurance Agency, Inc., a general agency of InLife, and carries 21 years of experience in the life insurance industry. She has qualified for the MDRT for 16 years and is now a Qualifying and Life Member, and Honor Roll Member.
MDRT is an independent international organization of more than 66,000 leading life insurance and financial services professionals. Membership in this organization is recognized internationally as the standard of excellence in its industry.
Other News & Press Releases