INLIFE EXECUTIVE CHAIRMAN NINA AGUAS ON LIFE AFTER COVID-19
May 01, 2020
InLife Executive Chairman Nina Aguas on Life After COVID-19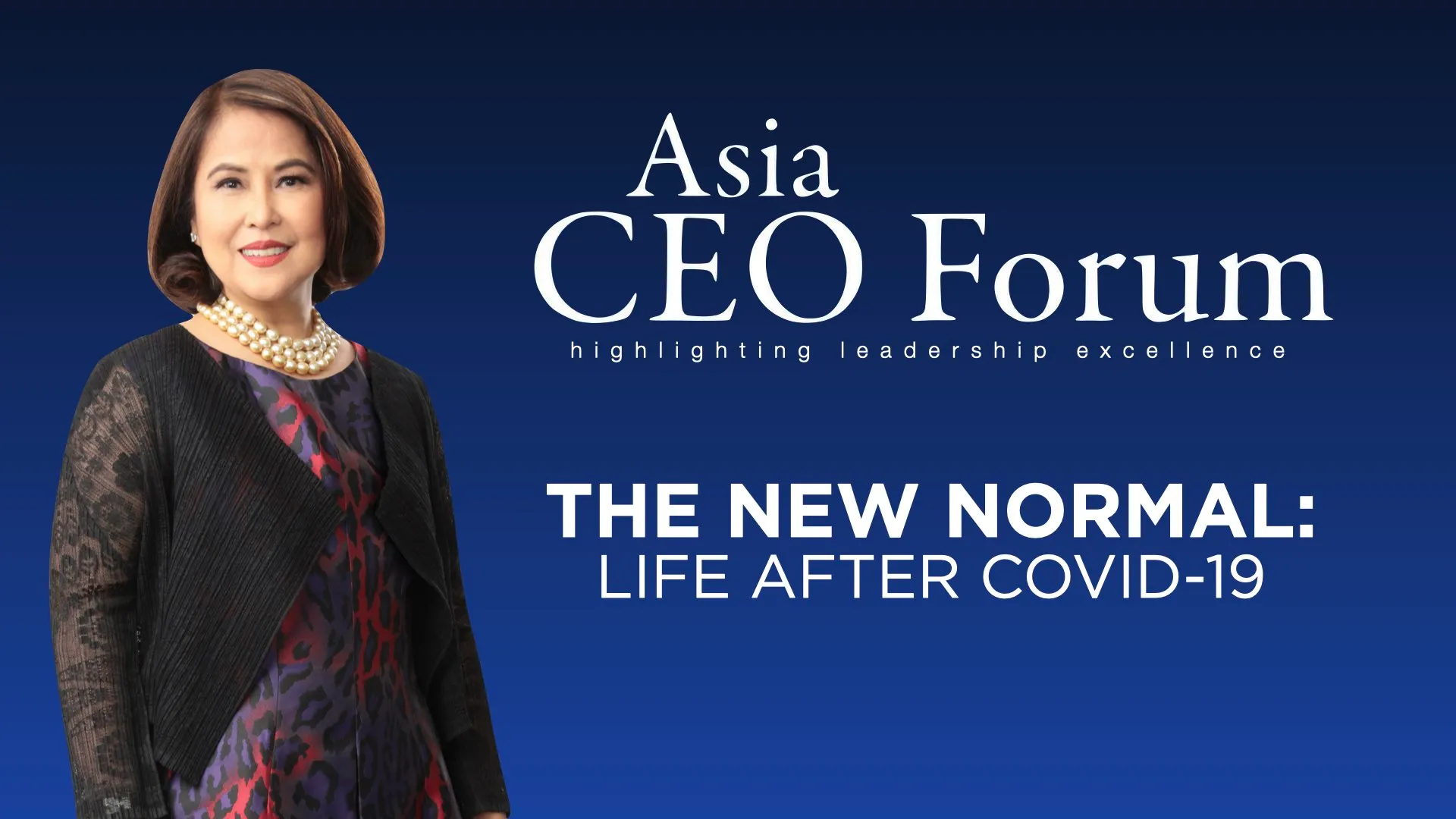 On the "2nd Asia CEO Forum: Online Edition: Life After COVID-19" live broadcast with:

•

Victor Tria

, PLDT Enterprise FVP & Sales Head
•

Norman Agatep

, PRSP President

•

Nina D. Aguas

, InLife Executive Chairman


•

Epimaco Densing

, DILG Undersecretary


•

Tonisito Umali

, DepEd Undersecretary



Transcript of the speech delivered last April 30, 2020 by Nina D. Aguas:



---
Many business leaders and economists say this big circuit breaker will have long-lasting and profound effects with structural changes to the global economy, markets, industries, in the way we work and the way we live. The pandemic has 3 layers, public health crisis, economic, and humanitarian all interdependent and connected. As The Economist writes, "the trade-off between saving lives and saving livelihoods is excruciating" (March 26, 2020).

Our 2020 business plans are looking unrealistic now given the compression in the overall economic activity. The exact outcome would be continuous work in progress as we slowly begin to appreciate the still unknowable consequences of COVID.
Instead of trying to predict the future, we study the areas of opportunities and assess the probabilities of them happening and then identify the management actions that we could take in each instance.
We hope to make well considered and informed decisions, including any regulatory interests as we go forward. It will be a day by day, week by week "way of doing business" for a while. I am being conservative here.
That said, and as we begin to understand the adjusted sentiments and preferences of our unique clients, we pay attention to the design of our respective new normal.
What is the new normal? Who is the engineer – COVID designed it and it kept much of the future unknown - many x's and y's in an Algebraic equation.
As an Organization, we work on our collective response to the evolving business climate, implement resource conservation measures and where vulnerable, prioritize risk mitigation. Identify the possible impact to the various functions within your organization and attempt to find end to end and wholistic answers.
(E.g. product Design, sales, distribution, business planning, operations, supply chains for manufacturing).
The road to recovery will be slow and we need to work triple hard to make up for time and business lost. But realistically trying to deliver 12-month results in a very much shortened year, I say it's a 6-month year, is a huge ask and stretch for any business. One thing we can say with certainty: the reduced business activity is hurting our bottom lines.
As negative and unprecedented economic effects multiply, CEOs need to act quickly to protect their businesses.
CEOs and business leaders must remain committed to doing what is right for all its stakeholders and take steps. First, to look out for their customers and clients, employees, channel partners, agents and what will keep their families and the communities safe.
Second, that the stakeholders themselves can withstand the economic stresses on their livelihoods and businesses.
Now more than ever, strong, decisive, experienced leadership is required. We are asked take hold of our bearings, lead with a renewed sense of purpose. As captains, we are asked to be the calm and steady hand, that steers the ship to port in the midst of a turbulent ocean of high waves and violent winds.
What is the New Normal?
Now, every man is an island. I never thought I would see the day when the concept and the idea that "no man is an island" is made false. I always said Life is a team sport!
Likewise, I used to say "Education is one great equalizer"; it still is but no longer, as COVID has become the greatest of equalizers. This is beyond wealth class, politics, borders, policy, governments, color, race or religion... HUMANKIND has been brought to its knees by a tiny, vicious, invisible virus that made everyone fearful and helpless. None of us, except perhaps a few, could have imagined disruption on such a global scale as like the one we are in today. Indeed, it is a black swan event in every sense.
As we plan to return to work, physical and social distance is a new normal as are COVID testings. Until a vaccine, cure, and our immune systems can fight COVID, this will be our new way of living.
Our daily lives will have seriously reduced human interaction. We will soon be on GCQ, some release is coming, but social norms will need to be toned down – restaurants, travel, hotels, buses and airplanes, places, events, half or a third capacity.
Technology and Digital - Our InLife Digital Services
Technology is playing a crucial role in enabling connectivity as we physically distance ourselves and do our part in containing the outbreak. We will be able to manage well and provide uninterrupted service if we have invested enough resources in technology and digital transformation. Even then, the lockdowns magnified the need to accelerate even more the building of a robust IT infrastructure, the affordability of high speed internet services. and customer adoption. This has become as critical as water and power.
To close on a higher note, COVID is unifying all of us in many ways. We now have a shared global fight. We celebrated our birthdays, our anniversaries, new life and yes death in the most simple but surely heartfelt and prayerful ways. Individually, the lockdowns opened for each and every one of us newfound strength in coping, resiliency, spirituality, compassion, new ways of loving and showing someone how and how much you love. We work from home with our natural unmade faces, unshaven (for men only) uncoiffed (for women) and uncolored hair, and see once again how perfect and truly beautiful God's original designs were.
Yes, what is life after COVID-19? To me, it will be a long while before there is an AFTER. It's a wild card that humankind has been dealt with. How to live, live with COVID is the question. Hopefully wisely, sensibly, and humanely.
Other News & Press Releases