July 15, 2019
InLife Enhances Online Portal for Group Insurance Clients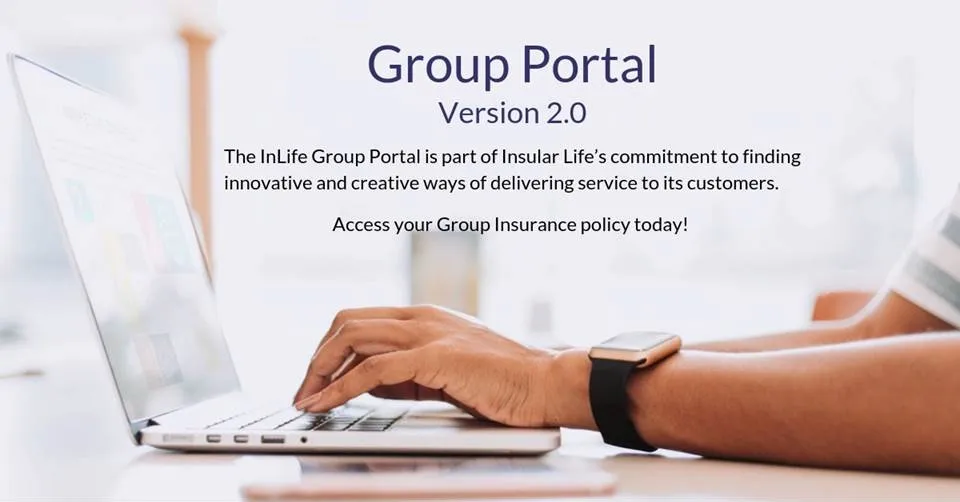 Insular Life recently released an enhanced version of its pioneering customer portal for group insurance clients. 

Called the InLife Group Portal, it is a cloud-based platform that corporate group account clients can use to view their policy information, submit member movements, and download forms and forward servicing requirements online. 
Aside from corporate account administrators, individual members who are enrolled in the group policy can now also access their own account, view details of their insurance coverage, update their individual information as well as their beneficiaries and/or dependents and download servicing forms. They can also receive and send out communications to Insular Life using their central mailbox.  
The portal is also mobile-responsive which means that users may access their account details using their handheld such as mobile phones, tablets, or laptops. 
As a digital tool, the portal accelerates the rate of operation that will usually take hours, if not days, when done manually, or through physical transactions. 
"We are happy to release the enhanced version of the Group Portal as it is part of our continuing effort to create positive customer experience resulting to long term relationships with our various corporate clients," said InLife Executive Vice President and Administrative Operations Group Head Ma. Edita C. Elicano.
InLife, the country's largest Filipino-owned life insurer, continues to take advantage of various digital initiatives as it aims to provide excellent service 24/7, and the most cost-effective solutions to various financial needs.
Other News & Press Releases