InLife Advisory on Muntinlupa Day 2021
February 28, 2021
InLife Advisory on Muntinlupa Day 2021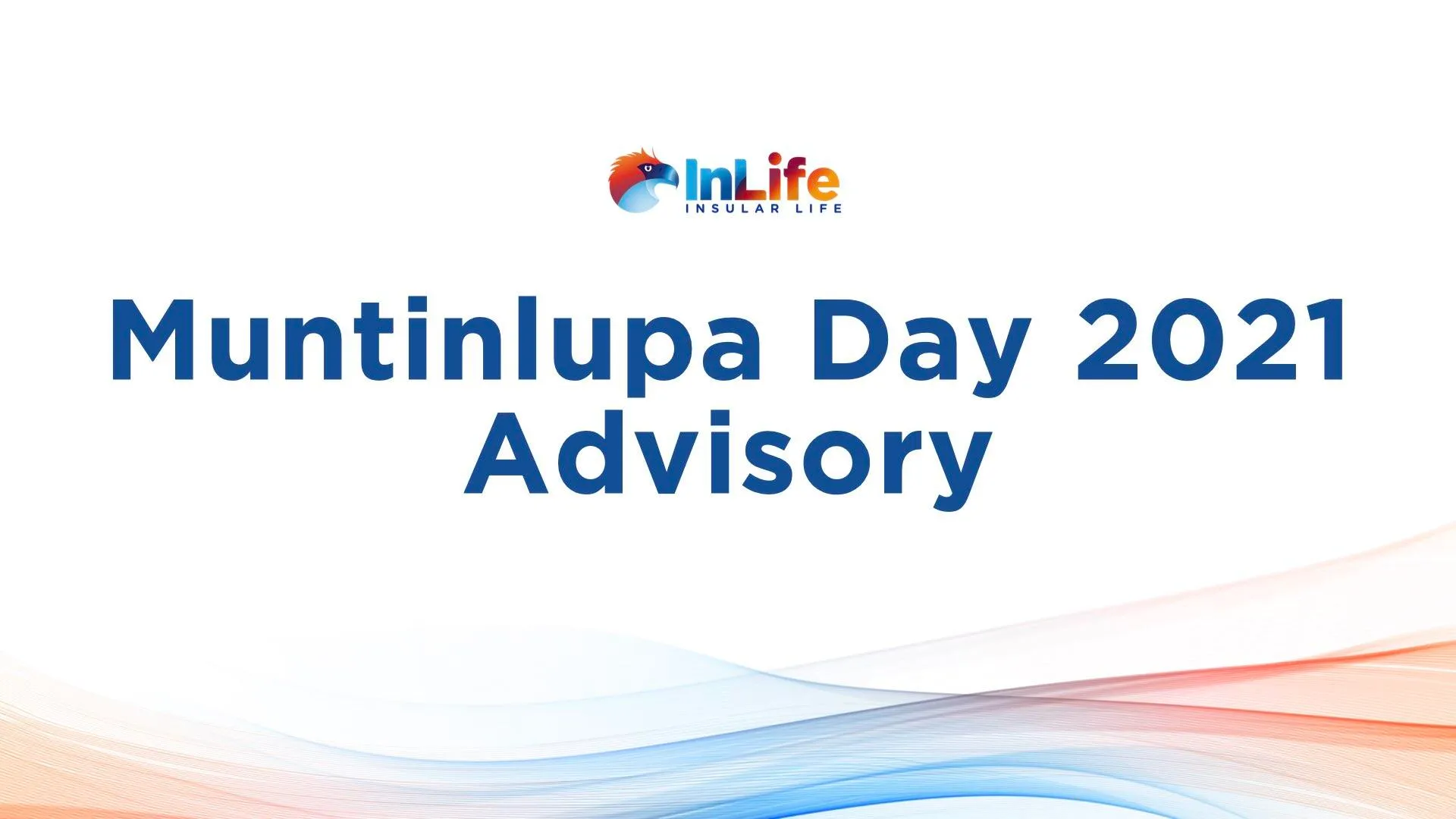 In commemoration of Muntinlupa Day, the Insular Life branch and head office in Alabang, Muntinlupa will be closed on Monday, March 1, 2021.
Other InLife branches and offices outside Muntinlupa will be open. We encourage all visitors to set an appointment prior to showing up for everyone's safety.
Our online services are also available to take in your requests and address your concerns. For policy details and servicing transactions, you may register and log in to the InLife Customer Portal. For other inquiries, you may e-mail us at customercare@insular.com.ph or talk to Ella, our Chatbot, on Messenger.
Other News & Press Releases