May 21, 2019
InLife Accident Insurance package starting at P195 now available via Lazada PH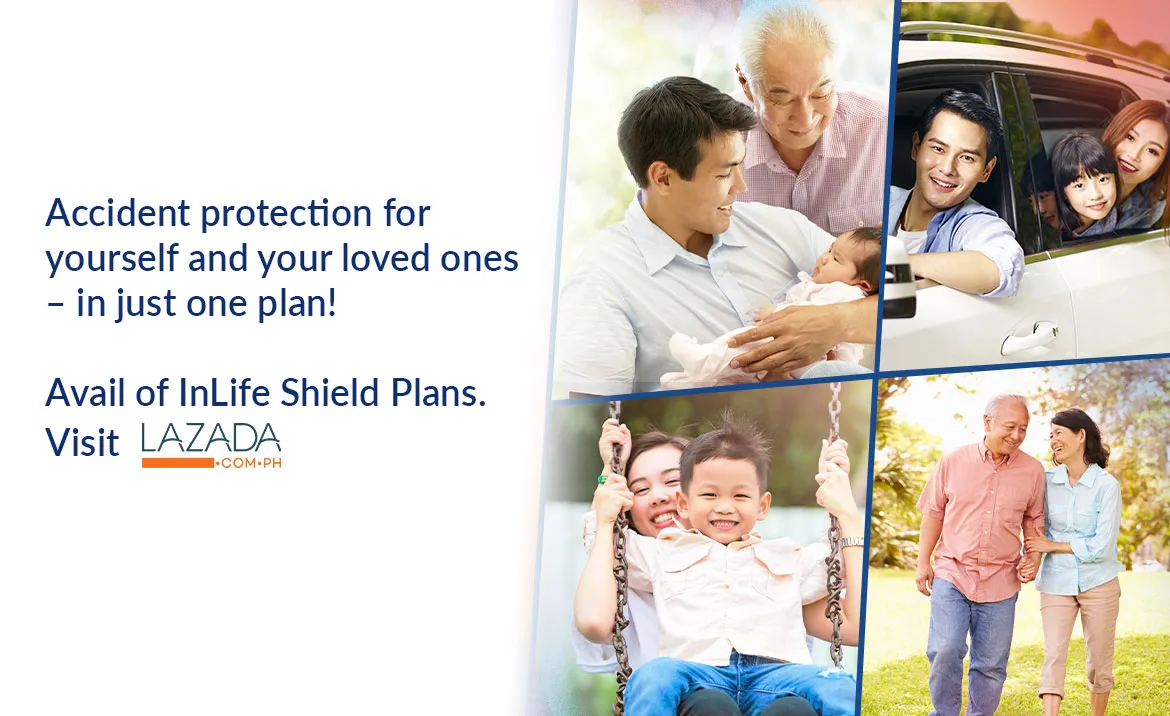 Accidents happen everywhere, and when they do, related expenses could leave pockets dry if one is not prepared for them. For as low as P195, one can be prepared for these unfortunate events through Insular Life's (InLife) Shield Series.
InLife's Shield Series is an affordable accident insurance package that one may avail via Lazada, the leading e-commerce platform in Southeast Asia.
"Everyday, we face risks: at home, at work, in school, everywhere. In fact, 4 deaths while 193 injuries in every 100,000 are due to accidents. The Shield Series gives Filipinos, especially family breadwinners who have little or no insurance coverage at all, protection against the immediate needs accidents bring. Accidents are unforeseen events, but while they are unexpected, it would be to our advantage if we are prepared for them," said InLife Chief Marketing Officer Miriam Z. Choa.
InLife's Shield Series has four plans that give protection for one whole year: Junior Shield for P195.00, Family Shield for P260, Parent Shield for P285, and the Legacy Shield for P355. All Shield plans give accidental death and disability benefits, plus allowances to fund accidental medical and surgical expenses.
InLife's Shield Series is an exclusive offer to eligible Lazada PH members who are residents of the Philippines between 18 to 64 years old, and in good health at the point of application. Similar to all other Lazada transactions, one time premium payments may be made via credit card, debit card, or Lazada e-Wallet.
To know more about the InLife Shield Series, visit the InLife Store at https://www.lazada.com.ph/shop/insular-life-ph.
Other News & Press Releases