In The Year Of The Ox, Step Up Wealth Accumulation with Ample Protection
February 12, 2021
In The Year of the Ox, Step Up Wealth Accumulation with Ample Protection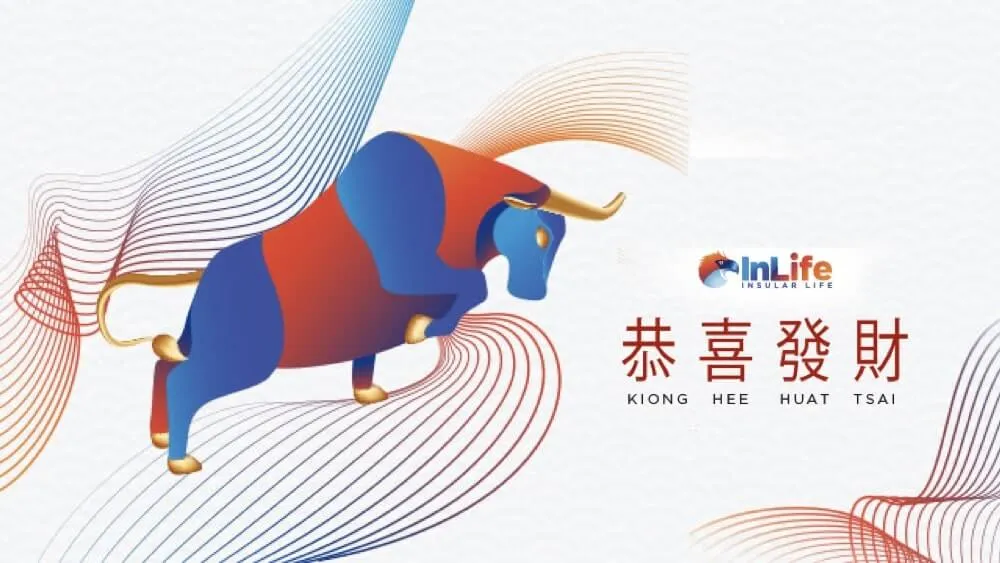 In the Year of the Ox, step up wealth accumulation with ample protection via InLife Wealth Protect
The Chinese New Year fittingly ushers in the Year of the Metal Ox as the time for diligent rebuilding and careful navigating of hopeful energies for success.
In Chinese tradition, the strong and stable Ox signifies the time to adapt to the changing environment to take charge of the future.
Stability is a life-long aspiration and priority of hard-working breadwinners, dedicated parents, and career-driven professionals. Over the years, their strong drive and perseverance enable them to put up businesses, own real estate properties, invest in equities and money market instruments, and build up other tangible assets such as vehicles, cash, and jewelry. These fruits of years of hard work make up their estate.
But in 2020, the COVID-19 pandemic drew attention to the natural instability of life and the reality of unpredictable misfortunes. During these times, accumulated wealth may be misspent if their owners were unable to prepare for its transfer to their loved ones.
Stability, indeed, goes beyond wealth accumulation. It entails early preparation to protect assets and pass on an unburdened estate to the rightful heirs.
This preparation involves funding for estate tax which is defined as the tax on the right of the deceased person to transfer his estate to his lawful heirs at the time of death.
Unknown to many, life insurance is one way to ensure liquidity for estate settlement.
The country's largest Filipino life insurance company, Insular Life (InLife), responds to this estate planning needs. Through InLife Wealth Protect, policyholders can pass on their acquired wealth in full to their heirs.
With a low administration fee, this peso-denominated, investment-linked life insurance plan allows faster fund accumulation. It also gives policyholders an opportunity to invest in different portfolios of funds, locally and globally, depending on their risk appetite and investment goals.
The insurance benefit plus the investment yields can be used to pay for the insured's estate taxes and other obligations upon his untimely demise.
With early and careful preparation, passing on the legacy to your loved ones also means continuing the aspiration for stability for generations. In this Year of the Ox, stepping up wealth accumulation coupled with life protection resembles the strong ox that is ready to take control of the future.
To know more about InLife Wealth Protect, visit https://www.insularlife.com.ph/wealth-protect
Other News & Press Releases