Holy Week Advisory
April 03, 2023
Holy Week Advisory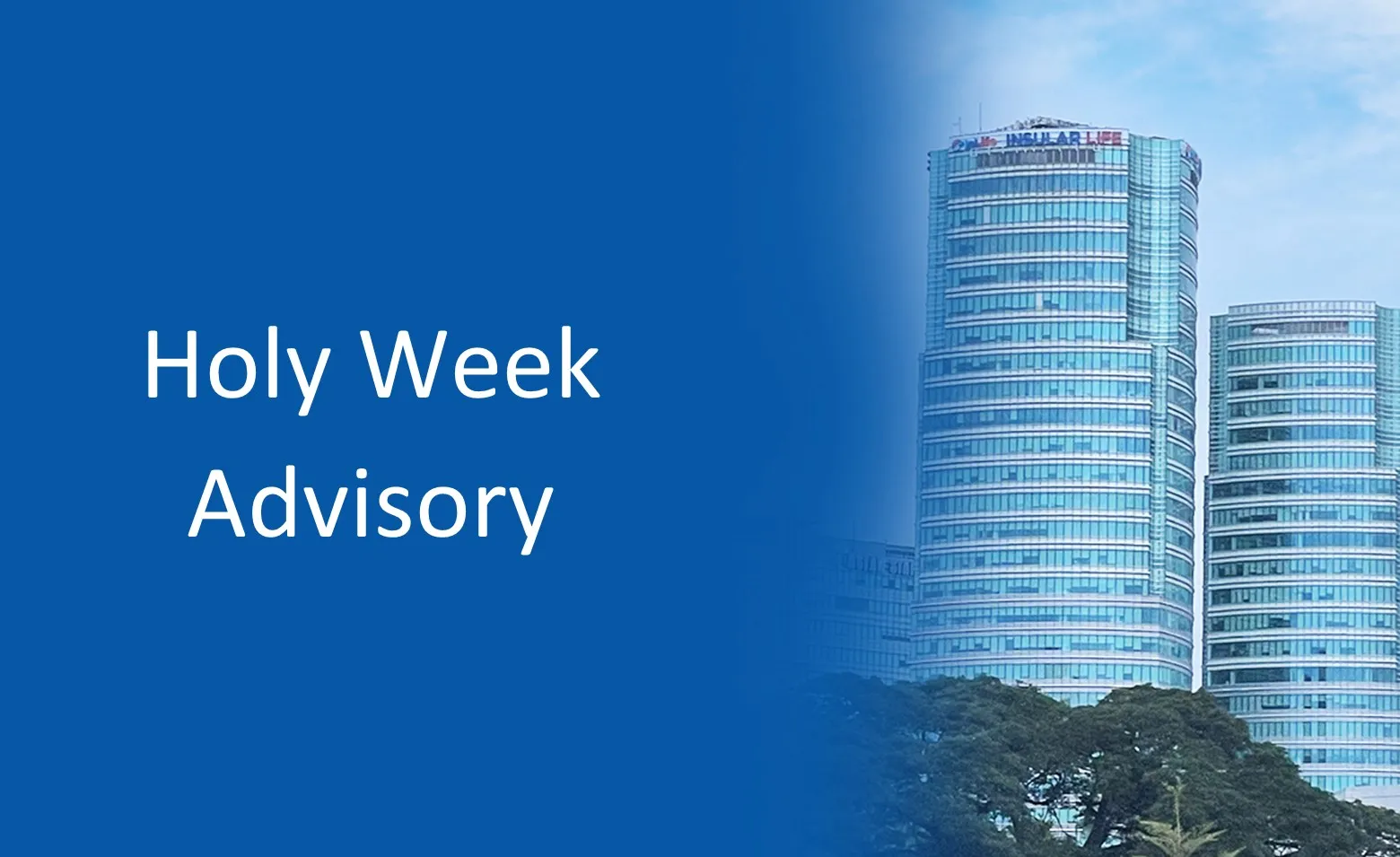 To give way for the InLife community to observe the Holy Week, InLife offices will be closed starting 12 noon, April 5, 2022 (Wednesday). 
Our online facilities will continue to remain open to serve your policy needs and concerns:
- InLife Customer Portal: https://bit.ly/inlife-cp or InLife App for 24/7 policy information access. Download the app from the Google Play Store or the App Store
- Payment Facilities: via InLife Pay -  https://pay.insularlife.com.ph/InLifePay/ or check other available payment facilities at https://bit.ly/paymentfacilities

- InLife Facebook Messenger thru our Chatbot Ella: https://m.me/insularlifeph

- Email: customercare@insular.com.ph or email address of your preferred Head Office units or Branch Offices found in our Branch Locator page https://www.insularlife.com.ph/find-a-branch

As a guide to InLife policyholders, please be advised that unit price for VUL transactions submitted with complete requirements after 12nn of April 4 until 12nn of April 5 will be published on April 11 (Tuesday).
Meanwhile, those submitted after 12nn of April 5 up to 12nn of April 11 will be published on April 12 (Wednesday).
We will resume operations on April 11. Thank you for your continued trust in InLife. Have a blessed and meaningful Holy Week. 
Other News & Press Releases