Give yourself a gift that will last you a lifetime
November 15, 2022
Give yourself a gift that will last you a lifetime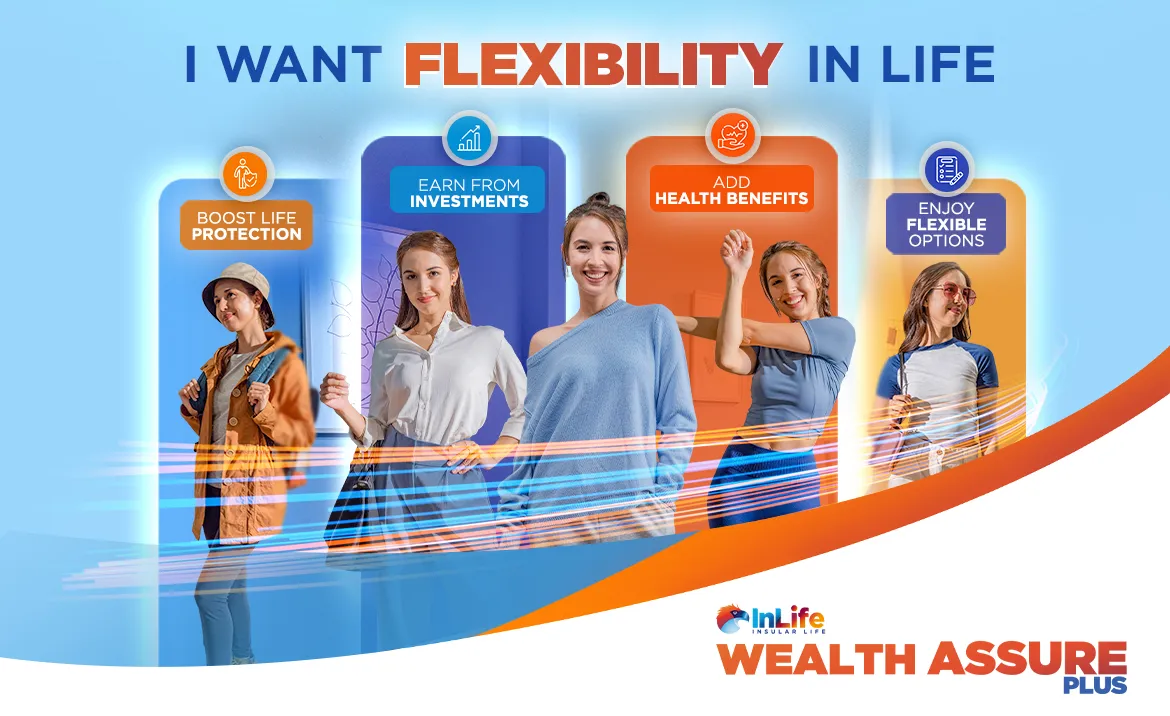 A new phone or a ticket to your dream destination may be in your wish list this Christmas. After a year of hard work, you definitely deserve to spend your 13th-month pay the way you want to. But while owning the latest gadget and traveling are great, wouldn't it be greater if you think about a product that will ensure your financial security now and in the future?
Insular Life's (InLife) Wealth Assure Plus, a life insurance product that gives you the freedom to take control of your financial journey, is worth adding into your Christmas gift list. 
"We used to look at insurance product as something that only the beneficiaries can have in case the policyholder passes away. Insurance is more than that. InLife's Wealth Assure Plus is a life insurance policy that benefits the living. It is a policy that you can count on now and as you get older," said Gae L. Martinez, InLife's Chief Marketing Officer.
Wealth Assure Plus is the latest product from InLife, the largest Filipino life insurance company in the country with 112 years of uninterrupted service to Filipinos. 
"Being in the life insurance industry for more than a century has provided us with strong customer insights. Our insurance products respond to our policyholders' concerns and changing needs based on their financial goals and risk profiles, or other uncontrollable circumstances," Martinez said.
InLife's Wealth Assure Plus provides increased protection benefits equivalent to a minimum of ten times the annual regular premium or the policy's fund value, whichever is higher. What's more, the plan's investment component gives an opportunity to maximize potential earnings as funds can grow faster because of its low insurance cost and exposure to local and global equity markets. This customizable life insurance product is something you can rely on throughout your lifetime.
InLife's Wealth Assure Plus also provides additional financial protection through the optional critical illness coverage which you can use for medical treatment. Its other optional riders include renewable term insurance, accidental death benefit, and waiver of premium because of disability.
You don't have to shell out a huge amount of money to purchase InLife's Wealth Assure Plus. Its annual premiums are affordable for as low as P10,000, while regular top-up premiums are as low as P500 monthly.
So, while you want to get your hands on a new phone or set foot in your dream destination, it is high time to consider an insurance policy that empowers you to enjoy life more.
Learn more about Wealth Assure Plus through InLife's financial advisors. You may also visit www.insularlife.com.ph/wealth-assure-plus for more information.
Other News & Press Releases