November 25, 2019
Celebrating the People Living a Lifetime for Good: Their InLife Stories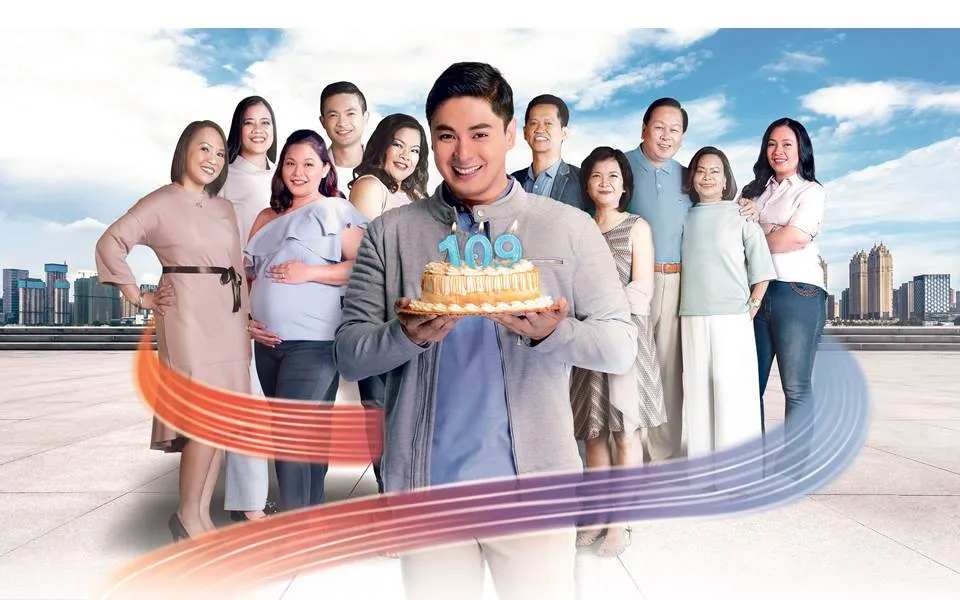 Knowing they now live a good life makes our 109th year the happiest
When we see that our policyholders are living a good life, we can't help but be the happiest. It's because that has been our mission for 109 years now -- to help Filipinos turn their dream into reality, while keeping them and their loved ones protected. That's why until now, we continue to innovate our products and services to help everyone be MAPERAAN. So that just like them and all our other valued policyholders, more and more Filipinos live a good life.
As we celebrate our 109th anniversary, we look into real stories of some of our policyholders and how InLife has been their force for good in times of despair, urgency, and other milestones in life
SME owner and
Insular Life policyholder for 10 years
Nung mag Yolanda nawash out ang mga paninda ko: feeds ng baboy at may maliit kaming grocery. So Kinailangan ko ng additional na puhunan para makapagtinda ulit.
Mga two weeks after bagyong Yolanda, naglibot-libot kami ng mister ko nagtingin kami kung saang bangko na ang open. Isang bangko lang. Tapos, pumunta kami sa isang cooperative. Napadaan kami sa Insular. Sabi ng asawa ko, pumunta daw kami doon, pero hindi pa ako tapos magbayad sa insular ko. So di ako nageexpect na makaka loan ako. Pagpasok ko, nakita ko nakaupo sa office mga taga Ormoc at taga Manila.
Pinasnack nila ako mga biscuit, drinks, candy. Nagtanong ako kung pwede ba akong magloan kahit hindi pa ako tapos magbayad sa insurance ko. Di ko talaga ineexpect na makakapag loan ako sa Insular Life. (It was a P10K loan which helped her restart her business, Rick's Feeds Store in Tabontabon, Leyte).
Ang maganda doon, ako ang magdedesisyon kung kailan ko babayaran. Pero hindi ko naman pinaabot ng isang taon, isinauli ko agad, binayaran ko. Ngayon, tapos ko na hulugan yung insurance ko.
Before mag Yolanda, dalawa lang ang sasakyan namin tapos natulungan ako ng Insular na makapagumpisa ulit. Sa ngayon, ang dalawang sasakyan namin, nadagdagan na.
Thelma Geraldine Baricaua
President of Human Resources Consultancy Services (HRCS) and HR Approaches, Inc. (HRAI)
Insular Life policyholder for 36 years
I own one whole life policy and three VUL policies with Insular Life. I received one maturity benefit out of the three Wealth Builder policies, dividends from the other two; and also because I paid in advance the whole amount of the wealth builder policies upon enrolment, I received refunds when my advance payments exceeded the premiums due for the year.
The financial rewards from my policies have served as my nest egg because as an HR Consultant, I had no retirement benefits except that from SSS. While in faith I rely on Divine Providence as my source of abundance, the reality is that I have been spared from worries and anxieties because of the wise decision made in the past to invest with Insular Life.
Insular's customer service delights me to the nth degree. When a benefit is due, I receive several "redundant" advisory notices way ahead of time ( through email, text message, letter) which truly makes me feel and believe that the company has earmarked sufficient funds available for claims anytime. And to top it all, Insular is offering options on how to claim the benefit. What company would do this for their customers--to authorize Insular to deposit the benefit to the customer's personal bank account? That is really going an extra mile to serve customers. But for me I choose to personally pick up my check. Why? In order to seize the opportunity to thank Insular through its customer service employees.
Student and Insular Life beneficiary
Both my parents have individual life policies from Insular Life. (After my dad died) I keep thinking about our future. It was something that could not make me sleep at night. Just upon knowing about dad's insurance benefits my mom felt assured that everything will be okay. My dad's coverage was sufficient to cover for our needs and our education. Because of Insular Life benefits my mom is a full-time mom, attending to our every need at home and at school. Life insurance proceeds allowed us to be together as a family. Because of my dad's Insular Life insurance, it reminded us of his love because even if he (is not) here (anymore) he still assures me that he will always think about our future. I believe that life insurance is beneficial to the family.
Professional Coach, member ICF Global, ICF Philippines Motivational & Inspirational Speaker
I have been an Insular Life policyholder since 90's pa. I have several policies which include endowments that I have already claimed. I have several policies active until now. In fact, my entire family is insured with insular life including my four children and two grandchildren. I have also received maturity benefits from some endowment plans. In fact, I was able to buy a brand new car without getting a loan from the bank. I paid my car using the maturity benefits from one of my policies.
I am giving Insular Life the highest possible rating in terms of customer service! I have been to many of their business centers in Manila, Quezon City, Makati. And experience is the same in all, very accommodating. I also have other policies from other companies Insular Life talaga ang pinaka mabilis. In less than an hour I already have my claim. I am very satisfied. Sasabihin ko lang sa branch pupunta ako dyan, in less than an hour, my check is ready. In other companies, three days!
My friends and my family have insular life policies. Pinaka gusto ko sa insular life is it's a Filipino company. Kaya I keep referring friends. Two of my friends kumuha ng insular dahil I referred them.
Great customer experience at Insular Life. I walked in without an appointment to claim a check. I was welcomed by the guards and staff.
Mr. Ryan Abadiano engaged me like an old friend and lightly verified my identity without making me feel like I'm being interrogated.
I got my check in 15 minutes. I did not expect claiming an insurance payout to go this fast and pleasant.
You win clients in sales, but you win loyalty in after sales and handover. Payout is the most critical step in an insurance purchase. Thanks Insular Life, this pleasant experience is worth sharing.
To all our policyholders, you are always welcome. We've just kept our commitment to go the extra mile in order to help you and your family reach your goals and dreams. And as we move on to another year, we will continue this promise. We will not stop until we see each and every Filipino be MAPERAAN and is leading a lifetime for good.
Other News & Press Releases