InLife Business Operations Updates
October 19, 2021
Business Operations Updates as of October 19, 2021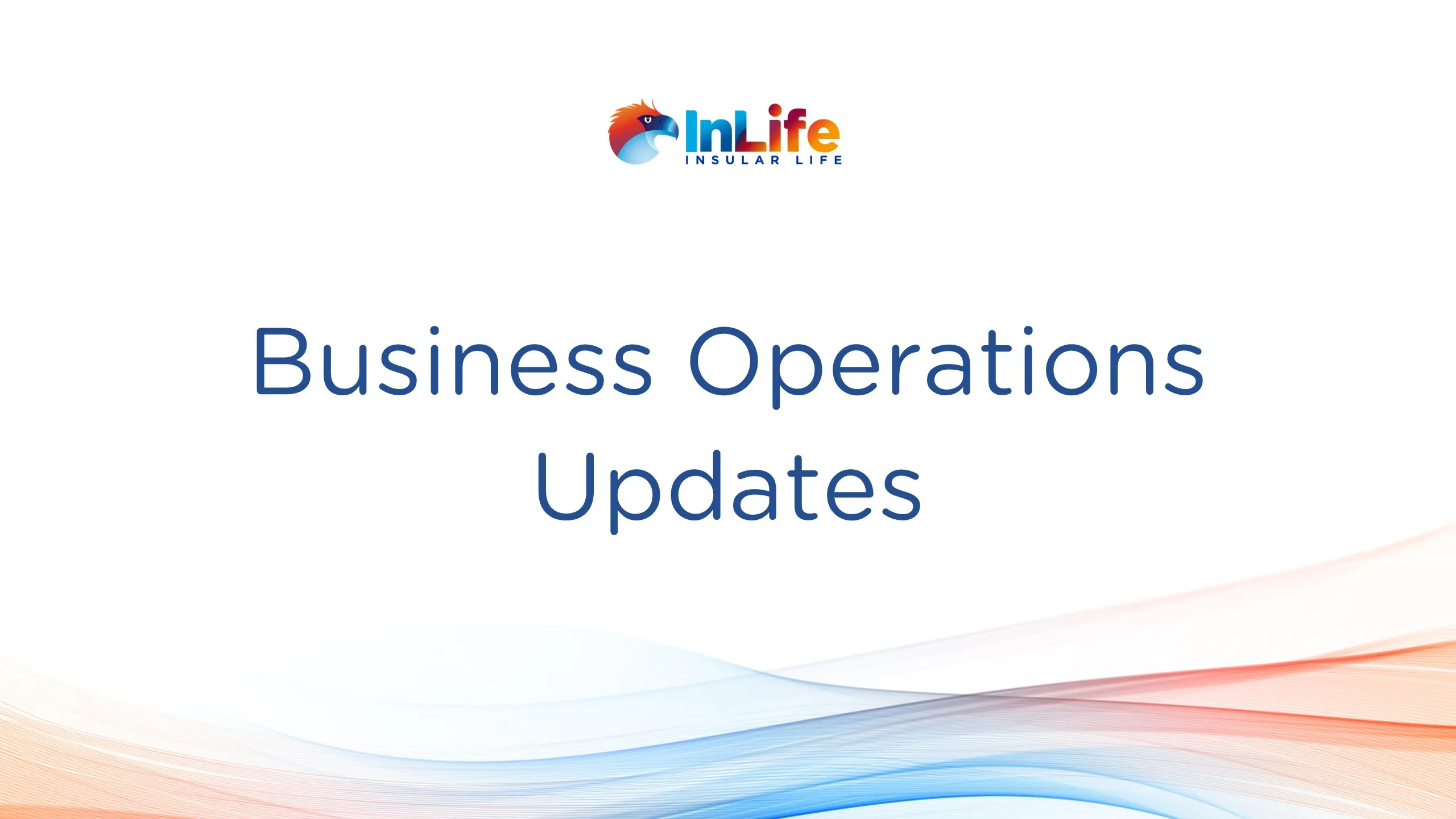 Even with the implementation of Enhanced Community Quarantine (ECQ) in some areas, all InLife branches will remain open for over-the-counter transactions. 
For areas under ECQ and MECQ, Business hours are from 9:00 A.M. to 2:00 P.M., Monday to Friday (except holidays). 
For Cebu Office, business hours are from 9:00 A.M. to 3:00 P.M., Monday to Friday until October 31, 2021. 
The rest of the InLife offices will be open from 9:00 A.M. to 4:00 P.M Monday to Friday.
Visit the InLife Branch Locator page to set an appointment. 
You may also reach InLife using the following:
    • InLife Customer Portal: Either through the mailbox or i-CHAT
    • Email: customercare@insular.com.ph 
    • Website: Click on Customer Support then select Contact Us
    • InLife Facebook Messenger: Type "Talk to Live Agent"
.
To pay online, you may use the Customer Portal and go to the PAY ONLINE option. For other payment facilities, you may refer to the Payment Facilities page. 
Please follow the official InLife Facebook page for updates.
Other News & Press Releases