Business Operations Updates as of January 24, 2022
January 24, 2022
Business Operations Updates As Of January 24, 2022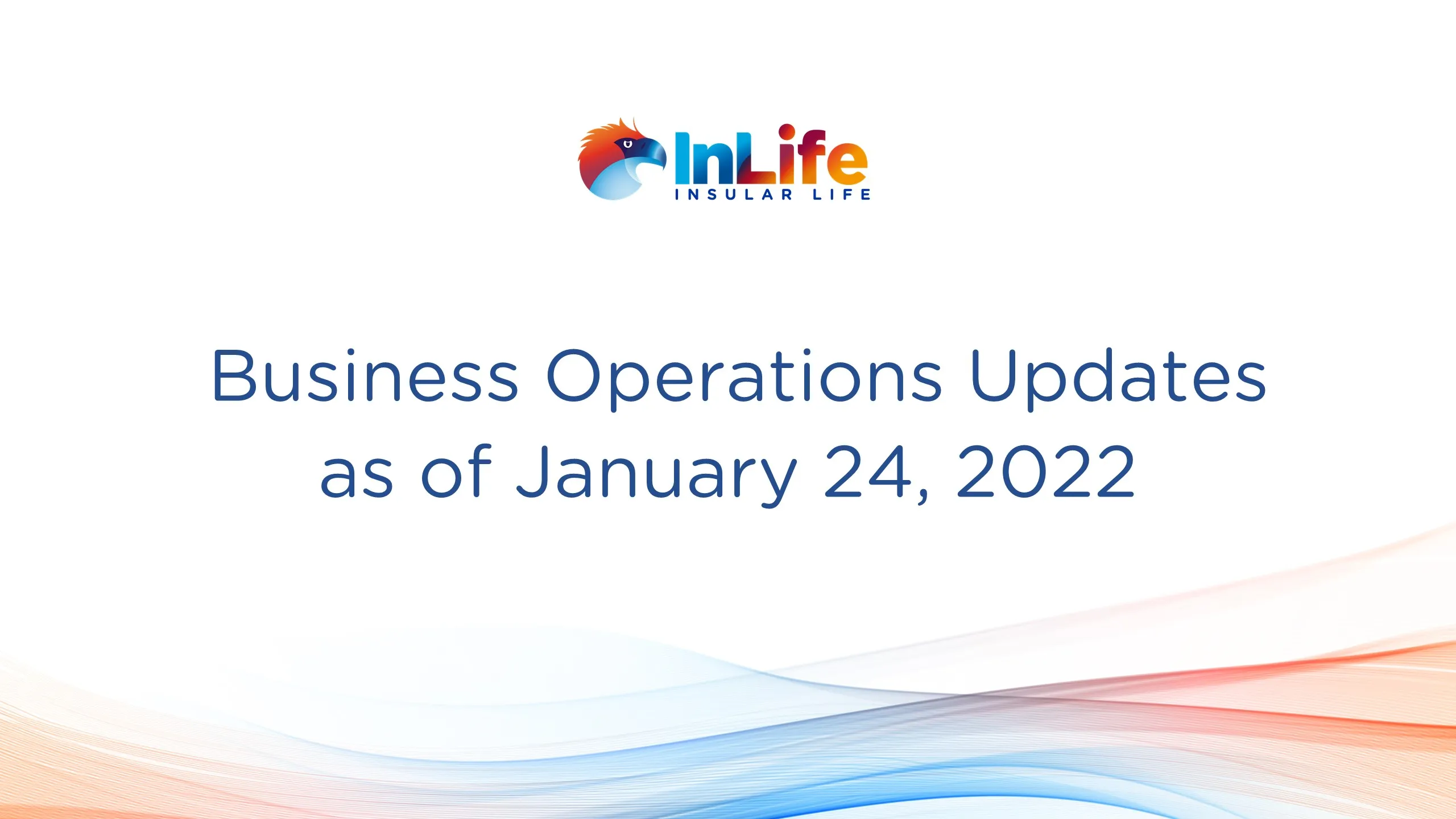 Even with the rising cases of COVID-19 in our country, InLife branches continue to be open for over-the-counter transactions.   
For areas under GCQ Level 4 and Level 3, servicing hours are from 9:00 A.M. to 3:00 P.M., Monday to Friday (except holidays). 
The rest of the InLife offices are open to service customer needs from 9:00 A.M. to 4:00 P.M Monday to Friday.
Visit the InLife Branch Locator page to set an appointment. 
You may also reach InLife using the following:
    • InLife Customer Portal: Either through the mailbox or i-CHAT
    • Email: customercare@insular.com.ph 
    • Website: Click on Customer Support then select Contact Us
    • InLife Facebook Messenger: Type "Talk to Live Agent"
.
To pay online, you may use InLife Pay or the Customer Portal and go to the PAY ONLINE option. For other payment facilities, you may refer to the Payment Channels page. 
In the interest of the health and safety of our customers, our Valencia Office is temporarily closed from January 25-31, 2022.
Please follow the official InLife Facebook page for updates.
Other News & Press Releases