A Grandmother's Gift
November 27, 2020
A Grandmother's Gift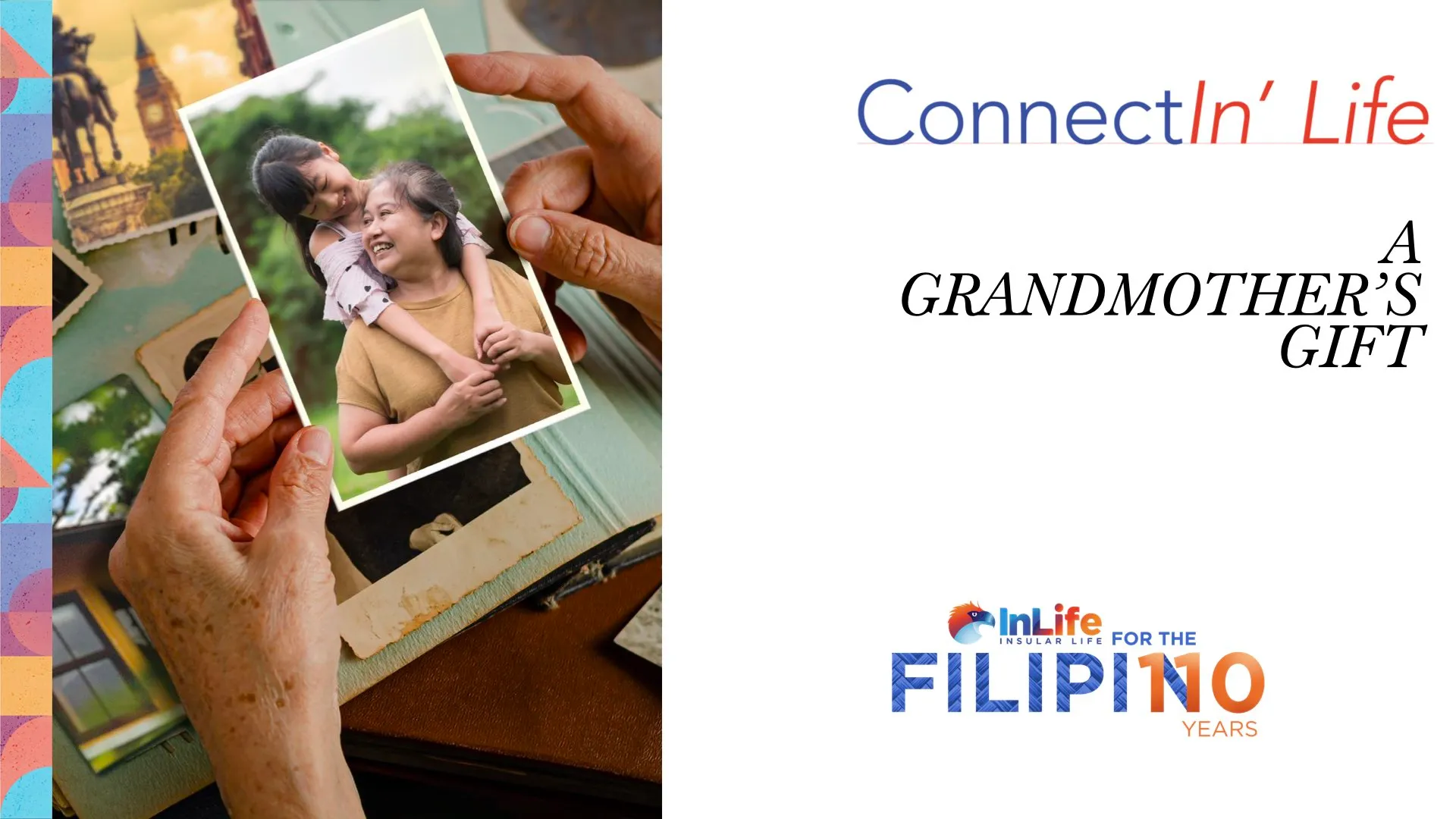 Nothing can compare to a mother's love, they say, but this grandmother's devotion to her grandchildren is in a league of its own.
Myrna (not her real name), 79, is the sole guardian of her four grandchildren, with the youngest still in high school. Her son, the kids' father, died early this year, and their mother is estranged.
Since the children were young, Myrna has looked after them, driving them to school, tutoring them, paying for their education, and providing everything they needed to live a comfortable life.
"Simula ng namatay ang mister ko, ang buhay ko na ay ang aking anak at mga apo. Ito na ang role ko sa buhay—to take care of them," said Myrna, whose husband died over 30 years ago.
When she retired from government service, she had plans to travel—she loved London and would have wanted to go back—but an unfortunate event hindered her plans. Her house in the south of Metro Manila burned down just before she retired.
"Walang insurance ang bahay ko. I needed money. My retirement fund was spent on rebuilding that house," she said.
"Kung hindi ako nasunugan, mag- travel sana ako with my son and grandchildren but because of what happened, I could not. 'Yung mga kasamahan ko sa office, jetsetters na," she recalled with a slight melancholy.
The tragedy reminded Myrna of the importance of being insured. She had already gotten small life insurance policies for herself and her son in the 1980s, after her husband died and left her with almost nothing. But she was still earning a modest salary then and had no money to invest.
Meeting Digna
"I realized I really needed insurance. I was an officer already when I retired and there was some money left from my retirement. I wanted to invest kaysa magastos ko," she said.
In 2011, after doing some research, Myrna walked into the building of Insular Life in Muntinlupa City and asked the guard who she could talk to about her needs. The guard pointed her to the office of financial advisor Digna Lacuanan, who was then with a client. Myrna waited patiently for over an hour, but it was an hour that would lead to a lifetime of friendship.
Digna listened to Myrna's story, noting all the things she wanted for her grandchildren. Myrna was set on investing her remaining retirement money for their future. The kids were all still in high school then, with the youngest barely a toddler, and she did not know how life would turn out for them.
"Unlike ako at asawa ko, we were hardworking, motivated. May plano kami, like this year may car, this year, may bahay. But ang nakikita ko sa generation ngayon, they don't have such drive, so what will happen to them if wala na ako?" Myrna said. "I want them to maintain a lifestyle na mabubuhay sila na hindi kawawa."
Digna prepared four Variable Universal Life insurance policies for Myrna's grandchildren and advised Myrna on how to invest her money to achieve optimal growth.
"Digna is really concerned for the protection ng client—I cherish that the most," Myrna said of her financial advisor, who has become a good friend to her family over the years.
"Yung iba kasi kinuha lang ang pera mo tapos di mo na makikita. Digna would advise me from time to time. I really value her advice. She knows my story, she knows my life, she knows how to direct my investment, she knows how to plan for me," Myrna said. "Dati may investment ako sa iba but I terminated it na and put in Insular life."
While she is a big believer in insurance, she said people should first secure their emergency savings before going into investments, as she did. Myrna, who used to attend seminars abroad as part of her job, would save her travel allowances. It helped that she was not an extravagant person and enjoyed simple things.
"I come from a poor family so I know the value of saving. I don't want to go back to my life na mahirap na mahirap. I spend wisely, pero hindi naman sobrang tipid na you won't enjoy your life," she said.
Her grandchildren are of working-age now but like the millions of Filipinos, their jobs had been casualties of the COVID-19 pandemic. Myrna prays for them constantly and wishes three things for them: that they be prayerful and grateful to God; that they maintain a healthy lifestyle; and that they be prudent in their spending.
"Sabi ng mga officemates ko dati, bakit daw ako ganoon sa mga apo ko. Sabi ko hindi ko matitiis iyon eh, parang mga anak ko na rin sila. Mahal ko sila," she said.
To read stories of connecting lives for good, download
InLife's 110th Anniversary Magazine.

DOWNLOAD
Other News & Press Releases