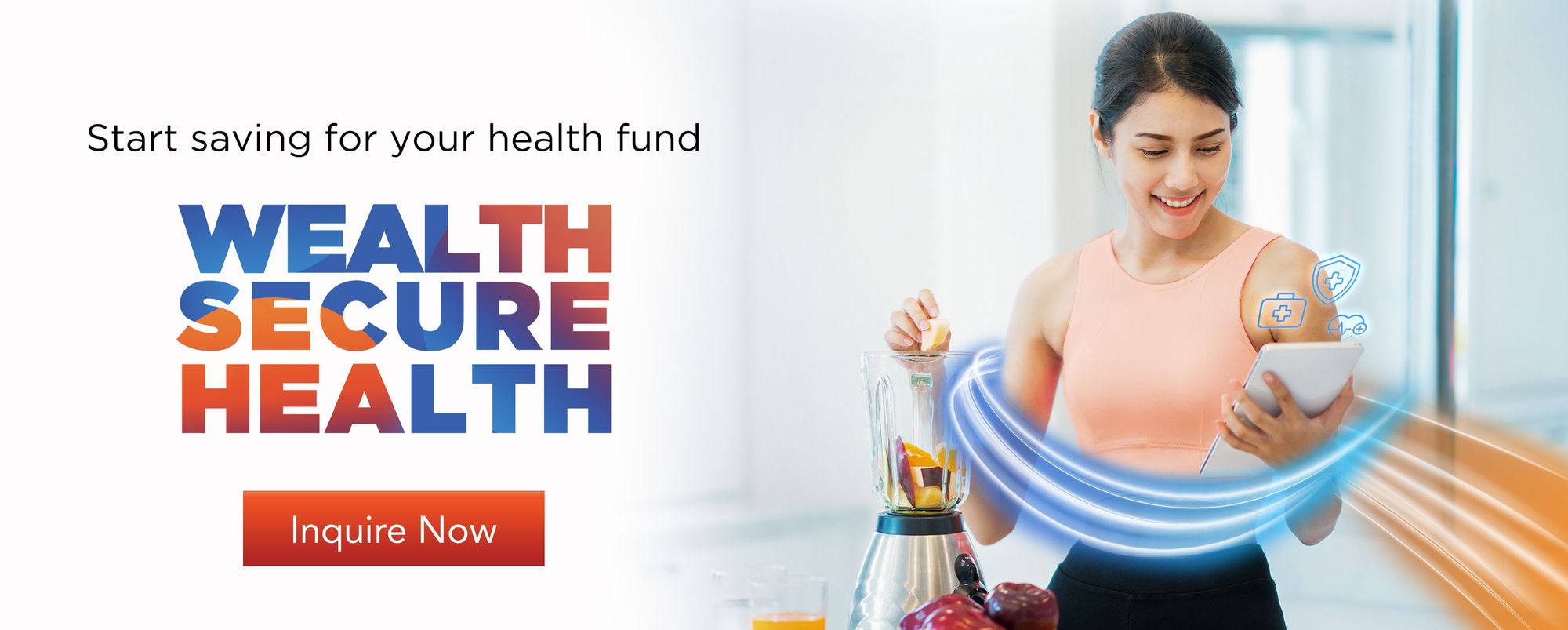 Back
Wealth Secure Health
Insular Life Health Packages
Wealth Secure Health is an investment-linked, life insurance plan that provides funds to shoulder health-related expenses, augments lost income due to sickness and covers treatment of serious illnesses.
Consider the advantages of Wealth Secure Health:
Lifetime Coverage


Provides a ready source of funds for health related expenses until older ages, when no other hospitalization plan benefit would.

Lost Income Replacement


Gives daily cash allowance upon hospitalization due to sickness or injury.

Dread Disease Treatment


Grants cash to cover expenses of treatments.

Readily Available Funds


Lets you withdraw from your fund anytime to pay for illness-related costs.

Life Insurance Coverage


Provides benefits to your loved ones in case of demise.

Flexibility


Allows you to identify your specific hospitalization coverage.
Fund Types
Dollar Global Multi-Asset Fund
Peso Global Multi-Asset Fund
Peso Global Technology Fund
Additional Benefits
Dread Disease Rider
Provides a lump sum amount when the insured is diagnosed with any covered dread diseases.
Hospitalization Rider
Provides daily hospitalization allowance if the insured is hospitalized due to injury or sickness.
Hospitalization Plus Rider
In additional to the benefits of the Hospitalization Rider, it provides cash bonus every five (5) years provided there was no hospitalization claim for the prior five-year period.
Talk to an InLife Financial Advisor
You're one step closer to financial freedom.