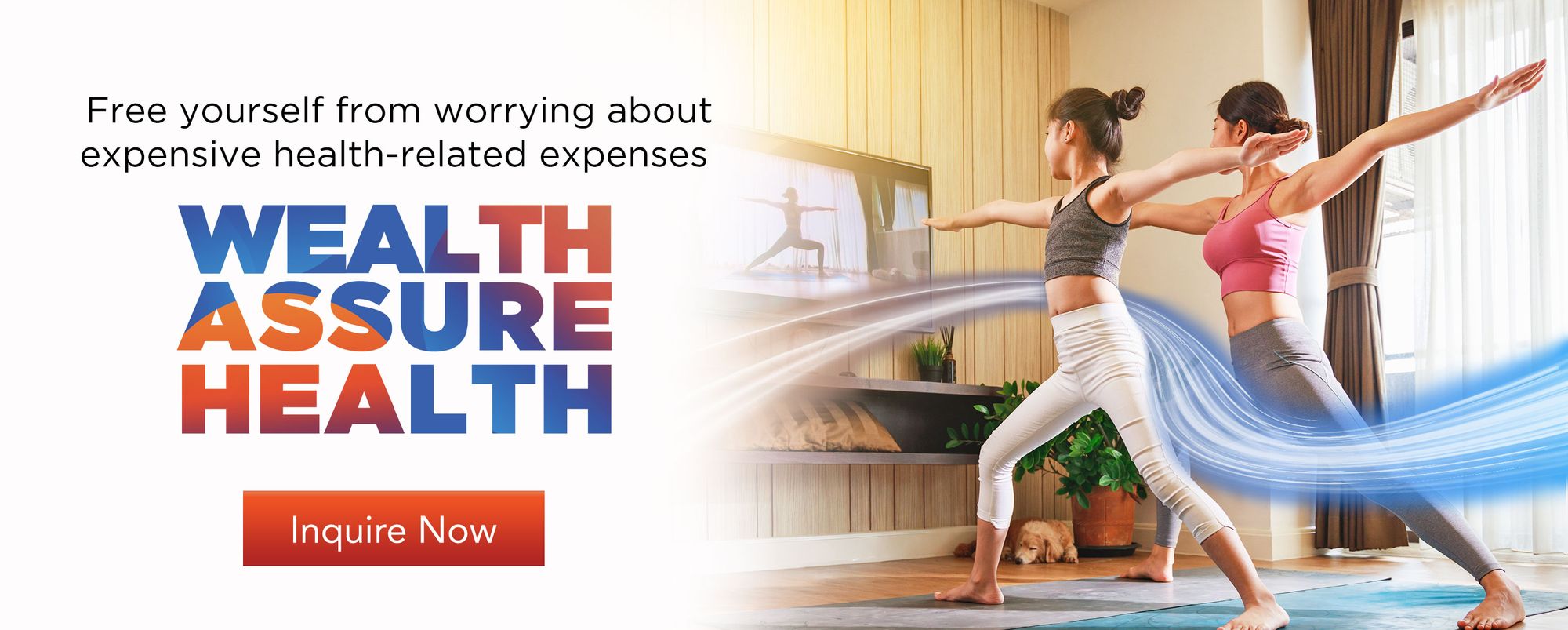 Back
Wealth Assure Health
Insular Life Health Packages
Consider the advantages of Wealth Assure Health:
Lifetime coverage


Provides a ready source of funds for health related expenses until older ages, when no other hospitalization plan benefit would.

Lost Income Replacement


Gives daily cash allowance upon hospitalization due to sickness or injury.

Dread Disease Treatment


Grants cash to cover expenses of treatments.

Readily Available Funds


Lets you withdraw from your fund anytime to pay for illness-related costs.

Life Insurance Coverage


Provides benefits to your loved ones in case of demise.

Flexibility


Allows you to identify your specific hospitalization coverage.
Fund Types
Dollar Global Multi-Asset Fund
Peso Global Multi-Asset Fund
Peso Global Technology Fund
Additional Benefits
Waiver of Premium Benefit
Waives all regular premiums due during the continuance of the disability, which has been ongoing for 6 months, whether temporary or permanent, due to sickness or accident
Accidental Death Benefit
Accidental Death Benefit
Special Accident Rider
Pays additional benefit covering not only death but also specific injuries resulting from the accident
Talk to an InLife Financial Advisor
You're one step closer to financial freedom.