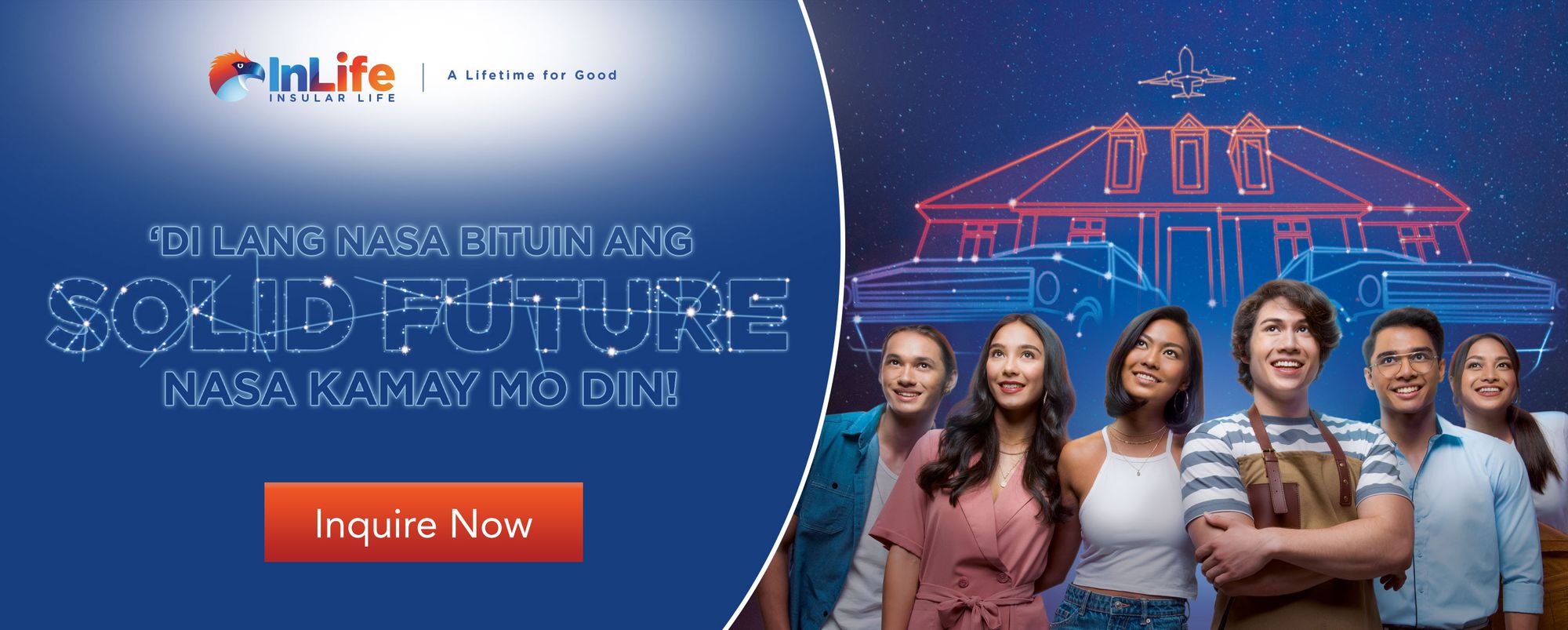 Back
Solid Future
Solid Future

lets you be Maperaan and take control of what lies ahead. It's an affordable life insurance product with a higher investment factor. That means it will let you build your long-term savings through a wide variety of professionally managed funds, all while enjoying the protection that comes with life insurance. There's no need to sacrifice what you're enjoying today because, really, it doesn't cost much to start saving for your solid future.
Solid Future gives you the following benefits:
Affordability
At PHP 67 per day, it doesn't cost a lot to start moving towards your dreams. You can choose to be Maperaan to get there!

Convenience
No energy and time are wasted because application and payment can be done online. You barely lift a finger when you complete your application in 30 minutes with the help of an InLife Financial Advisor. You can enroll in the Automatic Debit Arrangement (ADA) facility, too, for hassle-free premium payments.

Higher Fund Growth
With lower initial charges, you know that the money you put in gets to work right away! Your funds can potentially grow more over the years, especially when you start now and have time on your side.


Peace of Mind
With the life insurance benefit, you can be sure that when the time comes and there are people who rely on you that are left behind - they won't be left behind financially. They'll be taken care of by the insurance benefit of your InLife policy. 

Additional Benefits

Riders are optional benefits that you can add to your Solid Future insurance plan. By adding them, you can get extra protection because they will also cover you from expenses arising from accident, disability, and hospitalization. It all depends on what you think you need.

Start saving for your long-term financial goals with Solid Future:
Secure the future meant for you. Grow your funds while keeping your loved ones safe from the risk of financial loss with InLife Solid Future. Connect with an InLife Financial Advisor today!
Fund Types
Dollar Global Multi-Asset Fund
Peso Global Multi-Asset Fund
Peso Global Technology Fund
Talk to an InLife Financial Advisor
You're one step closer to financial freedom.