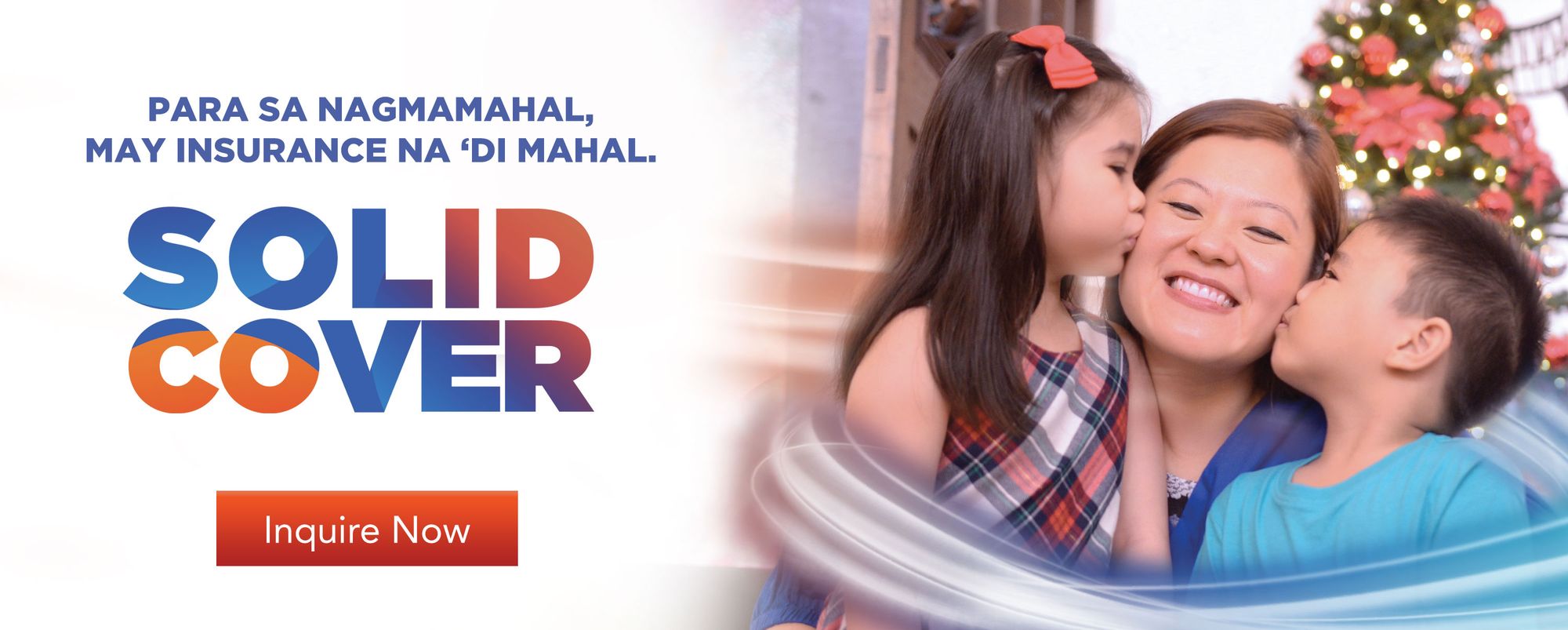 Back
Solid Cover
Solid Cover is a peso-denominated, regular pay, investment-linked insurance product that offers maximum protection for as low as Php 1,700 per month or Php 20,000 per year (Php 55 per day).
Get maximum protection for your family with InLife's Solid Cover.
Consider the advantages of Solid Cover:
Php 55 per day


Minimum premium of P1,700 per month or P20,000 per year.


10 year Guaranteed Coverage


Continuous coverage for 10 years regardless of market conditions for as long as premiums are paid and no withdrawals are made.


180x Annual Premium


Maximum coverage you can get (depends on age and rating).


Living Benefit




Withdrawable funds to cover lifestyle expenses or family bonding expenses.
For a 35 year old individual with an annual premium of Php20K and insurance coverage of Php 3.2M, here is how Solid Cover works.
Solid Cover provides continuous coverage for 10 years despite dips in market performance, for as long as premiums are paid and no withdrawals have been made. You will continue to be insured and benefits will be paid to your beneficiaries even if there are no withdrawable funds.
Fund Types
Dollar Global Multi-Asset Fund
Peso Global Multi-Asset Fund
Peso Global Technology Fund
Additional Benefits
Waiver of Premium Benefit
Waives all regular premiums due during the continuance of the disability, which has been ongoing for 6 months, whether temporary or permanent, due to sickness or accident
Accidental Death Benefit
Accidental Death Benefit
Special Accident Rider
Pays additional benefit covering not only death but also specific injuries resulting from the accident
Dread Disease Rider
Provides a lump sum amount when the insured is diagnosed with any covered dread diseases.
Payor's Rider
Waives the policy's regular premiums if the policy owner dies prior to the expiry date of the rider, i.e., until age 23 of the child.
Talk to an InLife Financial Advisor
You're one step closer to financial freedom.