Secure 5
With persisting uncertainties, it pays to have a plan you can rely on. InLife's Secure 5 is a limited-offer guaranteed issue life insurance plan payable for 2 years that provides both guaranteed protection and quarterly cash benefits for 5 years. You also get your premium back at the end of the 5th year.
Life Insurance coverage for 5 years*
*110% of total premiums after the second policy year if due to natural causes/accidents from excluded risks within two years of issue date
Guaranteed Cash Payouts* for 5 years
Payouts are annual for the first year; quarterly at year 2 until maturity
*3% to 4% based on premium amount.
Return of premiums at policy's maturity
Quick and easy application
No medical check-ups required to get life protection.
Sample Illustration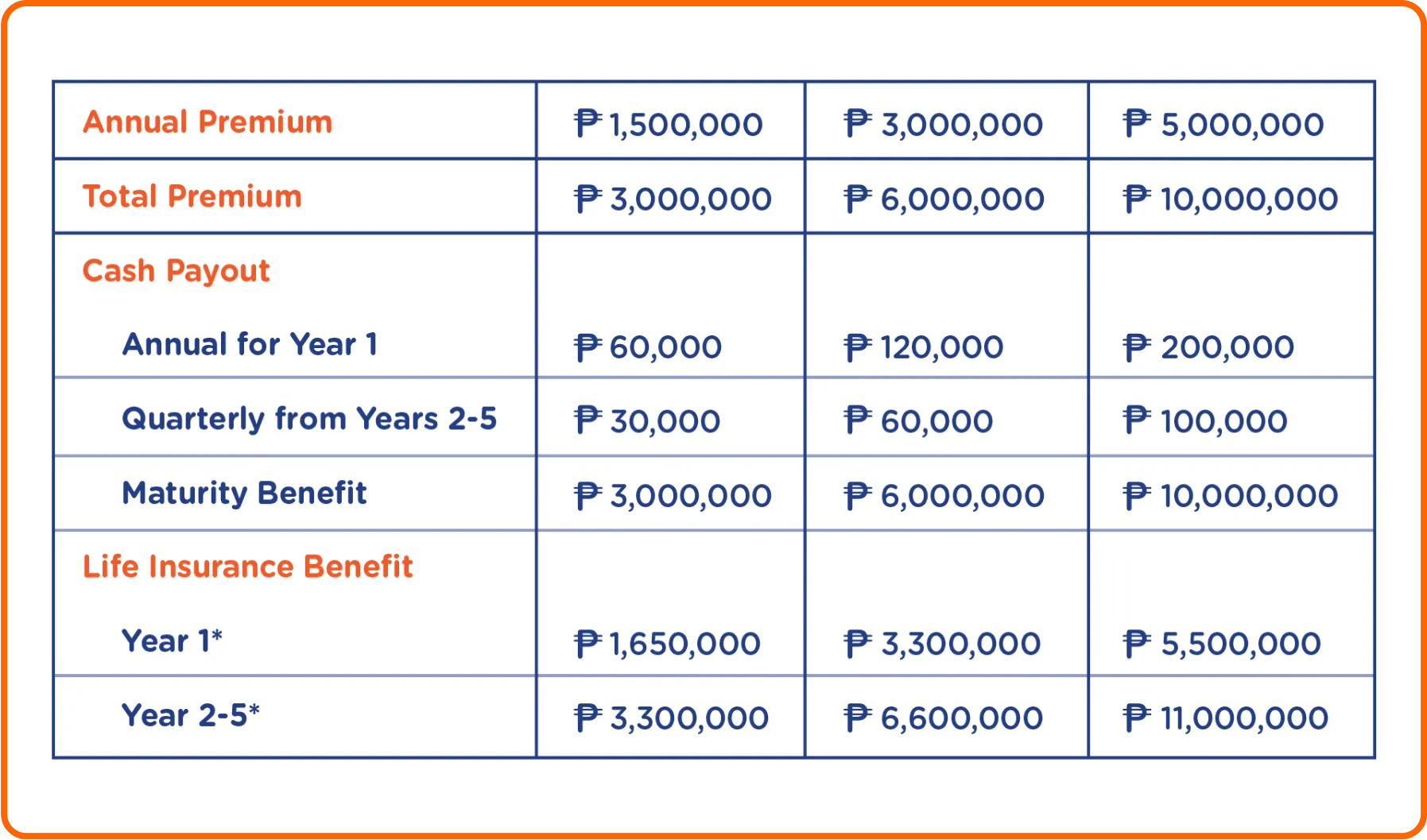 This product is available for a limited period only. Connect with an InLife Financial Advisor today!
Talk to an InLife Financial Advisor
If you would like to speak with one of our financial advisors about the plan in greater detail, kindly fill out the information below.
Having Trouble Finding What You're Looking For?
InLife provides a variety of choices for assistance and support.