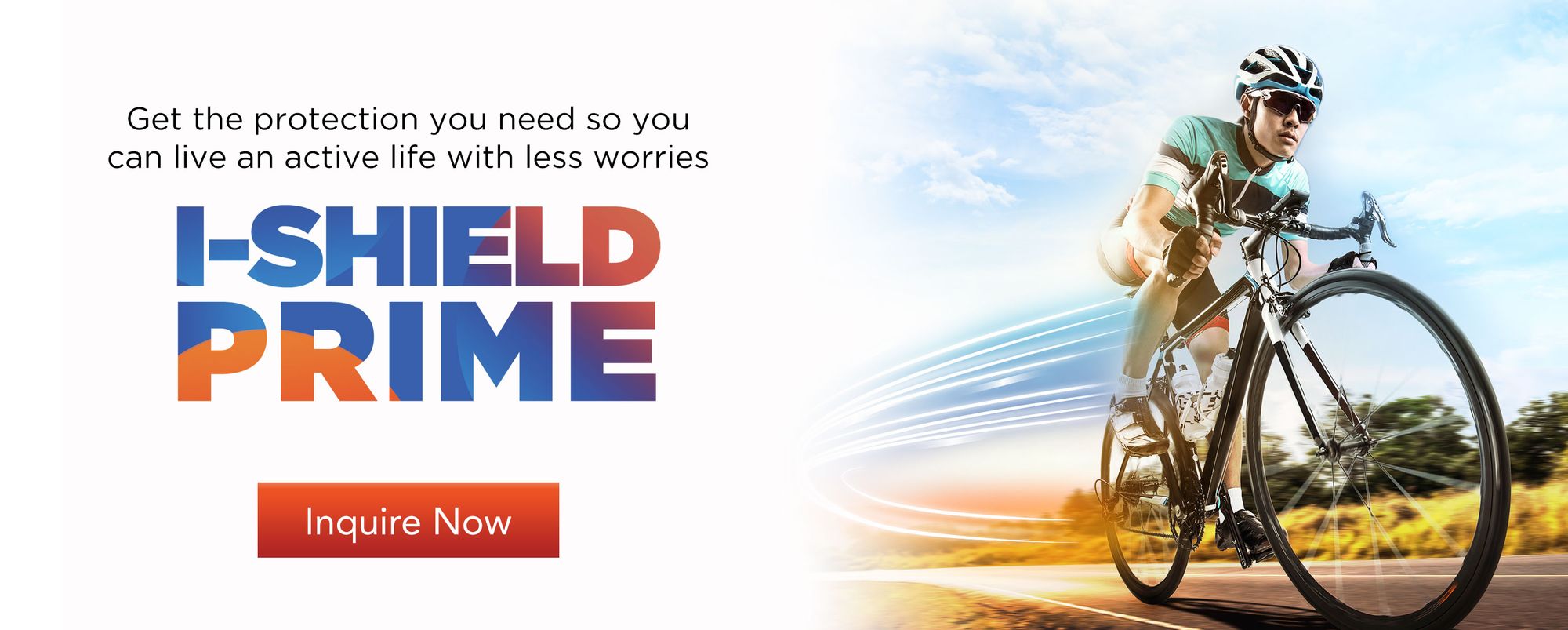 Back
I-Shield Prime
I-Shield Prime is an affordable accident insurance plan.
Consider the advantages of I-Shield Prime:
Easy on the Budget


For only P3,000 (P8.00 per day), you get year long protection from the financial risks brought by accidents.

Easy to Avail


Just fill-out a one page application form, no need to undergo any medical exam.

Extensive Accident Coverage


Covers dismemberment and hospitalization due to accident, even ICU confinement and surgery.

Financial Protection


Gives complementary life insurance benefits to your family in case demise is non-accident related.
Talk to an InLife Financial Advisor
You're one step closer to financial freedom.