Back
Invest
Let InLife Help Prepare Your Assets with Estate Planning
Taxes and name transfers can eat away at the value of your estate.brPreserve the value of your estate to make it easier to transfer to your loved ones when the time comes with estate planning and life insurance.
Why Estate Planning is Beneficial
Immediate Access to a Fund
In the event of your death, your estate may not be easily accessible to your loved ones. This may take many months or even years, leaving them without a steady income to pay the mounting bills. Estate planning insurance gives them access to funds which they can readily use simply by showing your death certificate.
Protects You from Tax Burden
Estate preservation insurance plans are all about protecting your loved ones when you're gone. Life insurance ensures your loved ones have enough money to cover the estate tax upon your demise so the transfer of titles is smoother, and leaves them with some extra money to help get them by.
Protects Your Children
Nobody thinks of dying young, and nobody wants this to ever happen. But if you're the parent of a young child or children, you need to be prepared in case the worst happens. Estate planning trusts will ensure your child or children are cared for, even when you are no longer around.
Our Estate Planning Insurance Plans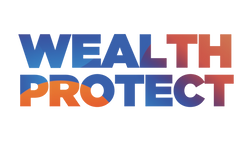 Wealth Protect
Leave a legacy for your future generations.
Payment Terms:
Annual, Semi-Annual, Quarterly and Monthly
Benefits you can add:
Accident Riders, Disablity Riders, Health Riders, Payor Riders
How much in estate taxes will your family have to settle?
Talk to an InLife Financial Advisor
You're one step closer to financial freedom.